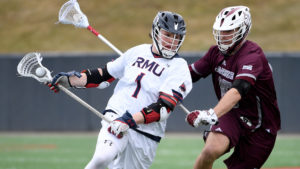 Christopher Crane, Correspondent Rochester Knighthawks
Lacrosse is Awesome©
On Thursday September 17, 2020 the NLL found a creative way to host its Entry Draft and they did it virtually ahead of the 2020-2021 season.  Everyone is hopeful that the upcoming season will still come to fruition after last season was cut short due to the Pandemic.   Like any other draft night, the teams were busy especially the Rochester Knighthawks who were slated to draft second overall.  Instead a trade was made between the 'Hawks and Vancouver and the Warriors would take Rochester's 2nd and 69th picks with the Knighthawks receiving in return the third overall pick and Vancouver's 28th overall pick.
With the third pick of the draft the Knighthawks picked Forward Ryan Smith (Robert Morris/Oakville Rock).  Smith was the #2 ranked prospect coming into the draft and was a great offensive pick up for Rochester.  Smith played for the Burlington Chiefs where he was coached by New York Riptide Captain Dan MacRae for two seasons and tallied 181 points (97 goals and 84 assists) in 39 games.  In 2019 Smith played in 18 games for the Oakville Rock having compiled 49 points on 22 goals and 27 assists, including two game winning goals and four power play scores.  Some of Smith's collegiate stats included being named NEC Rookie of the Year in 2017; tying a single game record of eight goals, but setting the single game record of points with 10.  However like many others, even though his senior season was cut short Smith still managed to lead Robert Morris in points with 28 in six games (17 goals and 11 assists).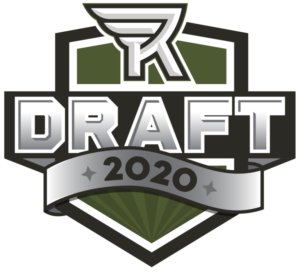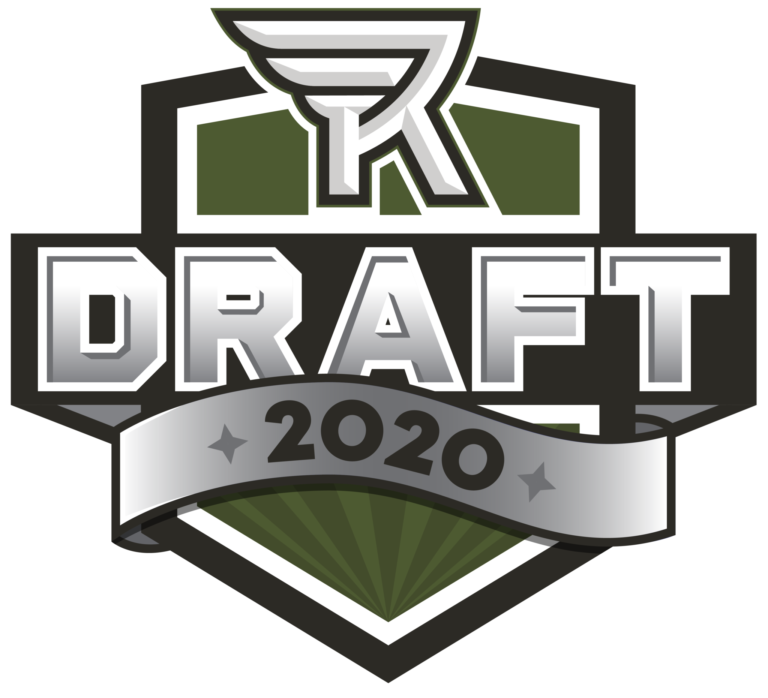 Now as the draft moved to the second round Rochester would trade their pick to the Colorado Mammoth in exchange for Jeff Wittig.  Wittig is a 6'2" lefty who appeared in a total of 14 games for Colorado where he tallied a total of 13 goals and 16 assists.  He was also voted Fan Choice Award Winner in 2019.
Rochester's next pick in the draft came in the third round at number 38 and they would select Kevin Owen Hill Transition (Syracuse/Six Nations Jr A).  Hill played at The Hill Academy under Head Coach Brodie Merrill where he helped the Pride win back to back High School National Championships and in his senior season helped the Pride to a 20-3 record while recording 15 goals.
The Knighthawks would select Jared Conners Defense (Virginia) with their 45th pick. Conners is a hometown product for Rochester as he hails from Pittsford, NY.  He is known to be a fierce defender and was a driving force for Virginia's transition.  In his 2020 season Conners appeared in all six games at the LSM position recorded 3 goals and an assist, also picking up 28 groundballs and causing 10 turnovers while earning Inside Lacrosse All-American honors.
As the Knighthawks move into the fourth round they would stick with defense/transition selection as they had traded Daryl Robertson and Jay Thorimbert to the Riptide for John Wagner. With the 54th pick that was acquired from Buffalo along with Matt Gilray; Rochester would select Mitch Ogilvie (Guelph/Peterborough Jr. A).  In the three seasons with the Lakers Ogilvie played in 56 games recording 15 goals and 36 assists.
Their last pick of the draft in the fifth round at number 70, Rochester would select John Vezina Defense (Toronto Monarchs/ Brampton Jr. A).  Vezina appeared in 16 games for Brampton where he recorded 11 goals and 17 assists.
It seems Rochester has gone the defensive route by adding some new veterans in the mix as well.  With all the accolades Ryan Smith has accumulated it would seem he's an offensive threat that can help the Knighthawks have big games, but overall I would grade this Entry Draft as B/B-.
Christopher Crane, Correspondent Rochester Knighthawks
Lacrosse is Awesome©