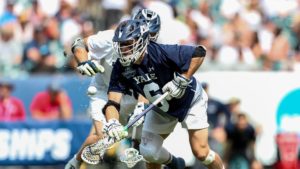 Shawn Palmer, Correspondent Toronto Rock
Lacrosse is Awesome©
In a year where everything has been different since March, Thursday night's NLL draft did not deviate from the new norm.  All teams were secluded in different parts of Canada and the US, while prospective draftees were on their computers streaming the draft from their homes.  No one going up to shake hands with their new GM's or coaches; nor would they be putting on the team's hat or Jersey as they take the obligatory picture.  Since many draft picks were still eligible to play one more year in the NCAA due to the Pandemic fans won't get to see many of the players picked in the draft until the 2021/22 season!  It will be as if we'll have two sets of rookie draft picks starting that year with all of the players who can't play in the upcoming season.
The Toronto Rock, who didn't have a draft pick in the first round had to wait until the 30th pick. Rock GM Jamie Dawick went off of the board and drafted faceoff Phenom TD Ierlan. He is considered one of, if not the best faceoff specialist in NCAA history.  TD started at the University of Albany and after his first two years, transferred onto Yale University where he solidified his rating as the top faceoff man in the NCAA.  He helped Yale to an NCAA championship in 2018 and holds many NCAA faceoff records.  Even though he does not have any box lacrosse experience, Trevor Baptiste who started with the Philadelphia Wings who also had no previous experience in box lacrosse set a precedent and has turned himself into a good all-around player in the NLL as well as being a force in the faceoff circle.
TD who was also the number one draft pick for the MLL this past year will be back at Yale for one more year prior to joining the Rock in 2021.  As with most Field first players the goal would be to convince him that playing box lacrosse in the winter will only help his field game in the summer, I am sure that Jamie will enlist Tom Schreiber if required to help out in this regard.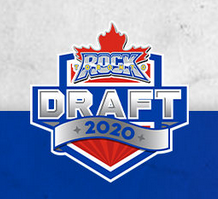 Toronto had five other picks in the draft and with those choices they stayed closer to home:
At pick 46 they chose Phil Mazzuca, a left handed transition player from Western University where he won two consecutive Canadian University Championships and was the captain for the Oakville Buzz Jr. A team.
At pick 62 they chose Chris Weier, a right handed defender from Brock University who won a Canadian Jr. A championship with the Orangeville Northmen.
At pick 67 they chose Curtis Romanchych, a left handed defender, also from Brock University and a Canadian Jr. A Champion while playing for the Orangeville Northmen.
At pick 77 they chose Scott Del Zotto, a right handed forward, who played at the University of Massachusetts and played Jr. A for Burlington.
Their final pick was at number 90, where they chose Daniel Balawejder, a left handed defender who went to Canisius University and played Jr. A for Six Nations.
The Toronto Rock will have many of their players from last year returning as well as some new free agents or traded players in camp so there may not be a lot of openings for the new draftees this year.  I am sure that each one of them will be fighting to see if they can unseat one of the veterans in order to be able to play in the best box lacrosse league.
Shawn Palmer, Correspondent Toronto Rock
Lacrosse is Awesome©