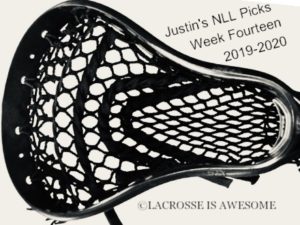 Justin Ivey, NLL Correspondent
Lacrosse is Awesome©
Standings:
Shawn Palmer 42-19
Stephonya Hunter-Penner 38-23
Justin Ivey 37-24
Shawn went 5-0 last week – please everyone pay attention to this man's picks.  I fell to last but somehow still am tasked with doing the write ups!  Stephonya only called one game wrong.  If it wasn't for the will of Dane Dobbie, I might be a bit better.  This week has all 13 teams playing a game so in interest of not dragging this on forever – let's get to it.  Short previews and our picks follow!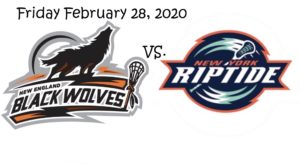 New England Black Wolves (5-3) at New York Riptide (1-9)
Friday, February 28 at 7:30 PM EST
Last time these two met, it was a 21-11 win for the Black Wolves in New England, their most lopsided victory on the year.  Callum Crawford went off in the game tallying five goals and nine assists.  The Riptide just traded their goals leader in Tyler Digby for picks.  With a young core they can still win games but seem to be looking to the future.  GM Rich Liske did a great job building the Black Wolves and he is poised to do great things in New York.
My Pick:  New England
Stephonya Hunter-Penner: New England
Shawn Palmer: New England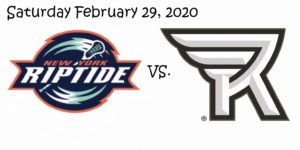 New York Riptide (?-?) at Rochester Knighthawks (1-8)
Saturday, February 29 at 7:00 PM EST
No rest for the Riptide.  Home on Long Island Friday, and upstate on Saturday to visit the Knighthawks.  This will be the first and only meeting between the two expansion franchises this year.  The Knighthawks lost to New England last week but put up a fight on the turf through the first half.  A fight actually broke out in the end, but the fire Shawn Evans shows when his team is down is a quality that led the forward to five straight 100-point seasons.  Rochester just made a trade with Buffalo.  They received Thomas Hoggarth and Dallas Bridle in exchange for Frank Brown and Dan Lintner.  The acquired players should be available for this one.
My Pick:  Rochester
Stephonya Hunter-Penner: Rochester
Shawn Palmer: Rochester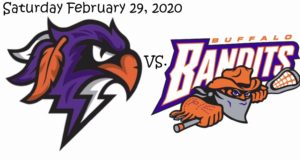 Halifax Thunderbirds (7-2) at Buffalo Bandits (6-3)
Saturday, February 29 at 7:00 PM EST
Halifax will be without Cody Jamieson for this game as he received a match penalty last week that will force him to sit one.  After dropping two straight, they finally got back to winning ways and really want to continue the streak with their first of two games this weekend.  The loss of Jamieson will be tough to overcome as he provides touches almost every offensive possession.  Buffalo just acquired Frank Brown and Dan Lintner from Rochester and both should have an immediate impact.
My Pick:  Buffalo
Stephonya Hunter-Penner: Halifax
Shawn Palmer: Halifax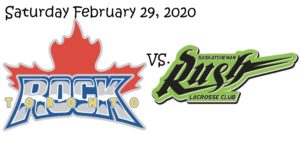 Toronto Rock (6-3) at Saskatchewan Rush (6-2)
Saturday, February 29 at 7:00 PM EST
Alterna Cup game alert!  The two Canadian franchises will face off for their only meeting of the season and this one counts towards the Alterna Cup awarded to the Canadian team with the best record against the rest of the country.  The Rush sit atop the standings in the West and the Rock are currently second in the North.  Oddly, Saskatchewan is only 1-2 at home this year even with the support of the Rush Hulk and Grandma Rush in the stands.  Toronto is 2-2 on the road.  This game should be close as both teams have a similar style of play.
My Pick:  Saskatchewan
Stephonya Hunter-Penner: Saskatchewan
Shawn Palmer: Toronto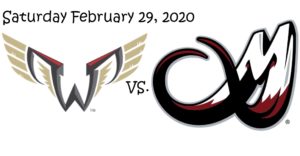 Philadelphia Wings (7-4) at Colorado Mammoth (5-6)
Saturday, February 29 at 9:30 PM EST
Colorado desperately needs this win to keep pace in the race for the playoffs.  They welcome a tough opponent into the Loud House when they host the Wings who are currently first in the East.  The Wings have played excellent on the road with a 4-2 record.  They would love to keep the distance between themselves and New England this weekend.  Colorado just acquired forward Tyler Digby and the big man's presence inside against a big Wings defense will be important.  He needs to integrate quick and score.
My Pick:  Philadelphia
Stephonya Hunter-Penner: Colorado
Shawn Palmer: Philadelphia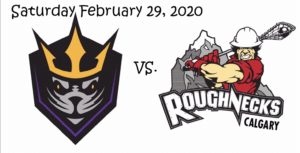 San Diego Seals (4-6) at Calgary Roughnecks (4-4)
Saturday, February 29 at 9:30 PM EST
Dane Dobbie is back.  And he brought the energy with him.  His presence and energy on the floor after his suspension ended lifted his offensive teammates to a big overtime win.  Now he will play his first game at home since returning and Calgary will be lit.  Austin Staats, the sophomore forward for San Diego, also recently returned and has been improving with each game.  This should be a physical game and a must watch.  Both teams are still in the mix in the West division.
My Pick:  Calgary
Stephonya Hunter-Penner: Calgary
Shawn Palmer: Calgary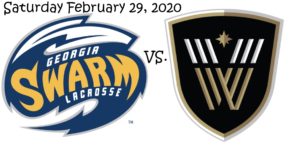 Georgia Swarm (5-4) at Vancouver Warriors (4-7)
Saturday, February 29 at 10:00 PM EST
Georgia has not found the same success of years past with the offensive firepower they have put on the floor, losing a few close games including last week in OT.  A trip to Vancouver might do them well.  The Warriors have allowed the second most goals this season, behind only New York.  Which Vancouver defense shows up to play will be the factor.  They did hold New England to six goals just a few weeks ago on the road.
My Pick:  Georgia
Stephonya Hunter-Penner: Georgia
Shawn Palmer: Georgia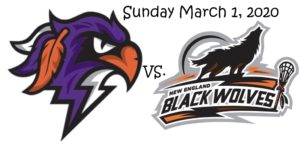 Halifax Thunderbirds (?-?) at New England Black Wolves (?-?)
Sunday, March 1 at 5:00 PM EST
Both teams will be playing their second game of the weekend here.  Jamieson will be back in the lineup to make the Halifax offense complete.  The Black Wolves play Friday, and Halifax Saturday.  Both teams should be beat up and a bit tired, shaping this up to be a gritty game.  New England's transition game has been the highlight of their success, but they match a tough one-on-one goaltender in Warren Hill.
My Pick:  New England
Stephonya Hunter-Penner: Halifax
Shawn Palmer: Halifax