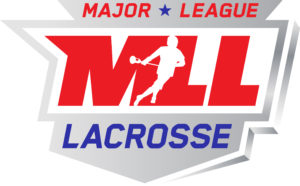 Di Miller, MLL Correspondent
Lacrosse is Awesome©
Right now, there is a plethora of speculation around the country with regards to how the restructuring of the League is going to affect the fans.  Lets face it, it's the fans who make the league and without those fans, you wouldn't have a league.  Some of the articles we've seen are so vague that it's got people scratching their heads wondering what is actually going on.
We've even seen one media source go so far as to say they know the Atlanta Blaze are moving to Philadelphia yet there is absolutely nothing said, not even from the league itself or the Commissioner Sandy Brown.  One would wonder why in an already flooded lacrosse market they want to move the Blaze to Philadelphia when so much progress has been made to move lacrosse out West.  You've got a ton of colleges; you've got multiple National League Lacrosse teams; you've got the Boston Cannons; Chesapeake Bayhawks; and New York Lizards.  We've also seen another unreliable source on Facebook who said their source, the Kennesaw State Athletics Department told them the Blaze were moving.  Now why on earth would Kennesaw State University know that as they don't own the Atlanta Blaze.  So much speculation with no confirmation is why rumors run rampant and cause wide range panic.
So, we decided to go the source of some of this speculation and reached out to Major League Lacrosse ourselves in the hopes of getting a follow up interview the commissioner from our interview on March 3, 2019.  Unfortunately, we were told they are focused on preparing for the 2020 season and not currently conducting interviews.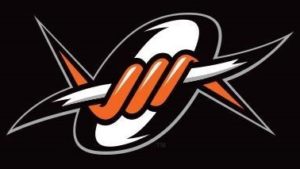 Our next step was to contact the teams directly.  We contacted our sources at the Denver Outlaws, and it has been confirmed that the Outlaws have indeed transferred back ownership of the team to Major League Lacrosse.  This stems from the ongoing issues with the Bowlen family as it's much easier to transfer ownership without the Outlaws attached.  As far as the team moving from Denver, at this time our source has stated that the team has no plans to  move from Denver.  However, there are some major changes going on with management now that the team is owned by the MLL; and we were told to contact Major League Lacrosse for further details.
Lets move onto the Chesapeake Bayhawks.  We all know of course that they have also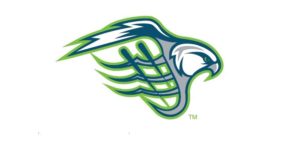 transferred ownership to the MLL and that Dave Cottle has stepped down as head coach.  I reached out to them to find out some additional information and was given the inside scoop that many folks aren't happy about the restructuring and are therefore leaving the organization.  Fortunately for the Bayhawks, their former President Mark Burdett is taking back over in the management roll and as we know, the team will remain in Chesapeake where it has had great success.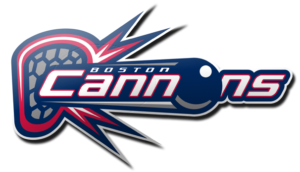 As far as the Boston Cannons, they've had some management changes as well.  We do not know if these stemmed from the transfer of ownership which we can only assume has occurred because when we reached out to our contact there, found they have moved on as well.  We were greeted by a very helpful party who also has directed us to Major League Lacrosse to answer our questions.  Do you see where I'm going here?  But the new media gal at the Cannons is awesome and has already granted us credentials for the 2020 Season.  So that's a step in the right direction.
Last step was to reach out to the Atlanta Blaze to see if they would fill us in.  We have not received any comments as of yet.
When we spoke with the commissioner in March,  https://lacrosseisawesome.com/2019/03/one-on-one-with-alexander-sandy-brown-mll-commissioner-3-3-19/ we asked a couple of questions in regard to their plans for expansion especially given the new Premier Lacrosse League and how he thought it might affect Major League Lacrosse.  He wanted only to focus and comment on the MLL.  Fair enough.
But here's a couple of questions we did ask; these questions keep in mind were from our interview on March 3, 2019 prior to the league disbanding the Florida Launch; Ohio Machine; and Charlotte Hounds.
LIA:  Do you see anytime soon; additional franchises being added to the league?
SB: "We are in constant contact on expansion opportunities."
LIA: What are the parameters the MLL looks for when a city expresses an interest in introducing an MLL franchise to their town?
SB: "The ability to fill a stadium; demographics in the market; the facility itself, its ability to host an MLL game and to provide the amenities we think are consistent with what should be provided to our fans; and ease of travel to the games.  Those are some critical points that we take into consideration when we look at expansion opportunities."
Here's the excerpts from the MLL media release less than a month later.  They say that the Charlotte Hounds will return in 2021.  We were all shocked when the Ohio Machine disbanded after having just built a specific lacrosse stadium for the team. So honestly, who knows!
Boston, MA, April 1, 2019 – – As part of Major League Lacrosse (MLL) strategic plan to transform the 19-year property, the league announced that it will restructure to focus on expansion in strategic markets and has reacquired its media rights in an effort to seek a broadcast partner with broader reach for its fans, players and sponsors.
MLL ownership unanimously agreed on a strategy which limits one team per owner and will restructure the organization to focus on expansion in strategic markets with the goal of establishing Eastern and Western conferences. As a result, Major League Lacrosse will not be operating the Ohio Machine, the Florida Launch or the Charlotte Hounds in 2019. After the construction on American Legion Memorial Stadium is complete, the Charlotte Hounds will return in 2021 under new ownership. Discussions are ongoing for expansion with new owners for teams for the 2020 season.
In this statement last April, it clearly shows a different path than what has occurred unless he was referring to the MLL being the new owners.  But we know there are no talks of any expansion right now. And you can bet the faithful 19+ year fans of Major League Lacrosse are worried and those of us who have supported the league want to be able to give you answers.  So, we'll keep trying.
For those of you who think that Major League Lacrosse is going to declare bankruptcy….think again!  This league has been around for 19 going on 20 years and it's not happening.  They've got tons of sponsors and picked up 10 more last year.  They've got money in the bank.
The MLL will be around for a long time and is working the end game.  But we need more than a six team league.  The PLL has added another team and are pulling players from the MLL once again.  They hold the promise of better pay and better benefits.  Who knows?  We certainly don't know as fans and we certainly can't speculate as we aren't in on their meetings; we don't see their bank accounts; we don't see their ticket sales; all we can do is guess; and trust what they tell us.
It's the name of the game people.  Truth is, either you love lacrosse, or you don't.  There are so many games every weekend to choose from and each league hopes you chose theirs.
The faithful MLL fans will stay faithful and weather the changes.  Those on the fence…well just don't fall the wrong way.
Di Miller, MLL Correspondent
Lacrosse is Awesome©