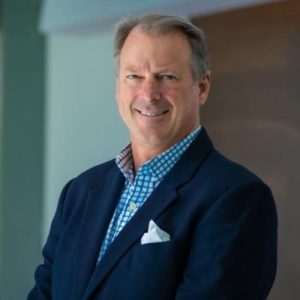 Di Miller, MLL Correspondent
Lacrosse is Awesome©
Featured Image Photo Credit: Lax Sports Network
We had the extreme pleasure of going one-on-one with Sandy Brown, MLL Commissioner shortly after his one year anniversary of being named the new league commissioner on February 6, 2018.  Sandy gave us his insights on the league; the players; and his goals for the league.
We asked Alexander "Sandy" Brown if he was enjoying being the MLL Commissioner.
He said, "I am so far, it's been very insightful and I've enjoyed every day of it.  I think we've got a great runway for the league and I really enjoy working with the players."
So what part of your experience over the years do you think is most beneficial or important in your role as the MLL Commissioner?
"That's a good question. I think that I've had the opportunity to run a number of businesses and understand how to best utilize our people.  When I think about where the upside is for our league at this point it's based in communities, and we're very focused on working in those respective communities to drive interest for the league; for the team; and for our players.  That to us is a big priority in 2019."
When they offered you the position of only taking on the role of only the second MLL Commissioner in the history of the league, what made you decide to take on the position?
"The opportunity to take all the things I've learned in my career and apply them to something I'm naturally passionate about.  It' a sport that's a part of my life, I think it as a lot of upsides.  With the things that I've done, I think I have the opportunity to make a difference and that's really the crux of it."
What played a part in adding the extra two games per year and each team facing each other twice as opposed to recent years when certain team only faced off once in a season?
"We wanted to extend the season."
Do you think the PLL (Premier Lacrosse League) opening weekend will affect the MLL opening weekend given they are the same?
"I'm concerned about one thing, and one thing only…the MLL so that's my focus."
How do you think the delayed season will have the most advantages for the players, given the fact that over the past few years, opening day has been moved earlier in the year?
"It will allow those players that play in the NLL to be able to get a full season in.  It will allow us to go into the beginning of October.  We just need more content.  We need more opportunity for our fans and our league partners to be able to engage with our players and our teams."
What played a role towards raising the salary cap?
"We felt the players didn't need a reset in terms of their compensation predicated upon how they'd been compensated in the past.  It was appropriate that we increased the salary cap.  I think it's just a function of what had or what had not been done over the last few years.  It was an opportunity for us to basically level set in terms of what would be an appropriate salary for the size of the business that we have right now."
So what is an average day like in the life of the MLL Commissioner?
"My day…talking to owners, sponsors, players and league partners; planning events; planning any number of things that we have to do.  We talk to different lacrosse communities, and other stakeholders in the game.  Every day is a different day, and it keeps it interesting that's for sure."
Do you see anytime soon, additional franchises being added to the league?
"We are in constant contact on expansion opportunities. "
What are the parameters the MLL looks for when a city expresses an interest in introducing an MLL franchise to their town?
"The ability to fill a stadium; demographics in the market; the facility itself, it' ability to host an MLL game and to provide the amenities we think are consistent with what should be provided to our fans; and ease of travel to the games.  Those are some critical points that we take into consideration when we look at expansion opportunities."
When a team based in one city wants to move to another, such as Rochester moving to Dallas, what's the process the team must follow?
"We look at the same parameters as we do for an expansion opportunity.  The city has to be able to support the team and obviously that's a key consideration."
What is the process when a team wants to change their jersey design, colors, and/or logo?
"There are certain parameters and guidelines in terms of what the look of the jersey will be; the logos and the marks on the jerseys.  They come to the league office and we will evaluate and decide whether or not we're going to allow it."
What things played a role in the decision to add additional players to the GDAR (Game Day Active Roster)?
"It was a decision we made in concert with the coaches, GM's and players.  The additional player gives the teams more bandwidth in terms of use of players on the field."
How do you choose the cities for the All-Star games?
"That decision we make internally.  There can be a myriad of factors involved, but it's a decision we make at the league office."
What are your goals as the MLL Commissioner?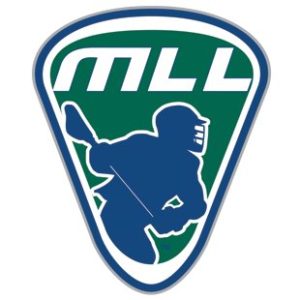 "I have many of them, but obviously our intention is to certainly increase our attendance and create an environment where we have the best game day experience that we can offer at the right price to our patrons.
We are looking as well in terms our building out the digital business for the MLL and showing it from a grass roots standpoint.  That's another area we're very focused on in terms of building that out."
So tell us a bit about what got you into lacrosse and what position you played.
"I played midfield and grew up in Baltimore, Maryland where you have a stick in your hand at a very young age.  It becomes an appendage very early on and I was fortunate, I was in an environment where you are around a lot of lacrosse players."
If someone asked you what makes the MLL so great, what would your response be?
"Our players.  We have the best players in the game of lacrosse.  Not just from a standpoint of what they do on the field, but off the field as well"
In closing, Sandy had this to say, "I'm focused on our league, I'm not focused on anything else.  We've got a job to do here.  I'm excited as to what we have in store for us so we'll see where it goes."
We'd like to thank Sandy for taking the time to speak with us here at Lacrosse is Awesome© and we are looking forward to the upcoming NCAA 2019 Collegiate Draft on March 9, 2019 as well as opening day on Friday May 31, 2019.
Di Miller, MLL Correspondent
Lacrosse is Awesome©