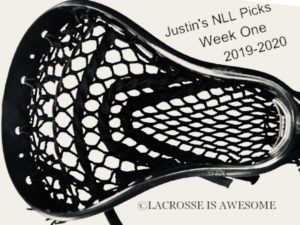 Justin Ivey, NLL Correspondent
Lacrosse is Awesome©
The new season is upon us!  With two expansion teams added for the second year in a row, the field has changed yet again – including division realignment.  Just means more picks for us this year, our second year doing weekly picks.  I invited some fellow writers to help me with the playoffs last season, and this season they will be here each and every week.  Let's get to it!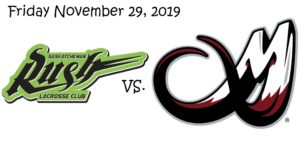 Saskatchewan Rush at Colorado Mammoth
Friday, November 29 at 9:30 PM EST
Colorado eked into the playoffs last year but defeated the West leading Rush in the first round.  Even with the realignment, these two teams are still grouped together in the West division.  I know they are on the road, but Saskatchewan wants revenge.  The Rush should leave the "Loud House" with a W.
My Pick:  Saskatchewan
Stephonya Hunter-Penner: Colorado
Chris Vale: Saskatchewan
Shawn Palmer: Saskatchewan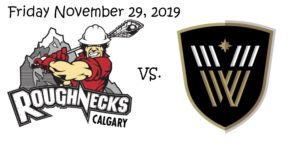 Calgary Roughnecks at Vancouver Warriors
Friday, November 29 at 10:00 PM EST
The defending champion Roughnecks open their season on the road!  They visit the Warriors, a team that didn't always look cohesive  last year.  Calgary didn't look together the whole season either, especially with the Curtis Dickson holdout, but they put it together at the right time.  I'm calling an "upset" here (can it be an upset if no one has played yet?!).  Calgary overlooks Vancouver who want to start the season on the right foot, and the Warriors start the season 1-0.
My Pick:  Vancouver
Stephonya Hunter-Penner: Calgary
Chris Vale: Calgary
Shawn Palmer: Calgary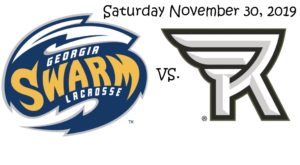 Georgia Swarm at Rochester Knighthawks
Saturday, November 30 at 7:00 PM EST
These aren't last year's Knighthawks.  For those who missed the news, last year's Knighthawks moved to Halifax, and this year's Knighthawks are an expansion team.  Follow that?  The Swarm are still the same core.  Lat year's debut of the San Diego Seals put the league on notice – do not underestimate expansion teams.  And this team can cause some trouble.  They struck gold with their player group.  Shawn Evans, Jay Thorimbert, Holden Cattoni,,,the list of gems goes on.  New turf, new logo, new team, first win.  Georgia won't keep up with the excitement in Rochester.
My Pick:  Rochester
Stephonya Hunter-Penner: Rochester
Chris Vale: Georgia
Shawn Palmer: Georgia
Remember!  BRLive is offering these games to watch FOR FREE.  Boot up, sign in and tune out.