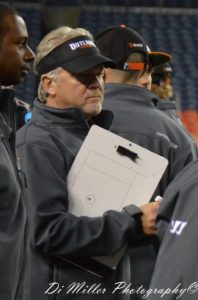 DENVER OUTLAWS ANNOUNCE RESTRUCTURED
COACHING STAFF AND FRONT OFFICE AHEAD OF 2019 SEASON
        DENVER — The Denver Outlaws have named Tony Seaman the franchise's sixth head coach and promoted Jon Cohen to general manager, it was announced on Wednesday.
        Seaman—who served as the Outlaws' general manager from 2012-18—will succeed B.J. O'Hara, who informed the team of his resignation last week to accept a position closer to home.
        It was also announced that John Grant Jr. will return for his third season as offensive coordinator and Matt Bocklet has been hired as the team's defensive coordinator.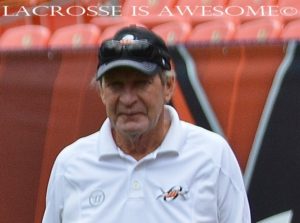 "Tony is one of the most respected people in the sport of lacrosse, and we look forward to the continued success he will bring as our next head coach" Denver Outlaws President Mac Freeman said. "Combined with Jon's growth into an elite talent evaluator, we believe that we have assembled best front office and coaching staff in all of professional lacrosse.
        "We are thrilled to add Matt to the coaching staff after his illustrious 10-year career with the team. Hiring Matt in addition to 'Junior' returning to the team will bring unmatched experience and knowledge to our club."
        The Outlaws won three Major League Lacrosse Championships and qualified for the postseason six times in Seaman's seven-season tenure as general manager. With full control of lacrosse personnel, Seaman assembled Outlaws rosters that boasted 40 MLL All-Stars and seven year-end award winners.
        A member of the NCAA Division I Men's Lacrosse Committee, Seaman joined the Outlaws following a prestigious 28-year head coaching career at the collegiate level. He tutored 85 All-Americans during his time at the University of Pennsylvania (1983-91), Johns Hopkins University (1991-99) and Towson University (1999-2011).
        Seaman is the only coach to be named the NCAA National Coach of the Year at two different schools (Penn and Towson). He is also the only coach in NCAA Division I lacrosse history to lead three different schools to the NCAA tournament.
        Cohen assumes the role of general manager as he enters his 13th season with the organization. A vital part of the team's day-to-day operations and roster construction, he has served as visiting team liaison (2007), head equipment manager (2008-10) and assistant general manager (2011-18) with Denver.
        In addition to assistant general manager, Cohen also held the titles of defensive coordinator and director of player personnel from 2017-18.
        A five-time MLL Champion, three-time MLL MVP and three-time MLL Offensive Player of the Year, Grant Jr. coordinated the league's highest scoring offense in 2018. In his first two seasons as a coach, Denver's attack unit featured MLL's Offensive Player of the Year (Eric Law, 2017), Championship Game MVP (Matt Kavanagh, 2018) and Rookie of the Year (Chris Cloutier, 2018).
        Bocklet joins the Outlaws' coaching staff following a prolific 11-year playing career (10 with the Outlaws). The five-time MLL All-Star finished his career ranked third on the league's all-time ground balls list and is the Outlaws' franchise leader with 144 games played.
        Hired as the fifth head coach in franchise history on Sept. 27, 2013, O'Hara guided the Outlaws to all three of the club's MLL Championships. Denver played in the title game in four of his five seasons as head coach with wins in 2014, '16 and '18.
        The Outlaws compiled a 41-29 regular-season record and 7-1 postseason record under O'Hara. Prior to his tenure as head coach, Denver held a 4-8 all-time postseason record.
        A New York state resident, O'Hara resigned to pursue a full-time opportunity closer to home.
        "We would like to thank B.J. for leading the Outlaws to three MLL Championships in his seven seasons with the organization," Freeman said. "We are happy for him and wish him all the best in his future endeavors."