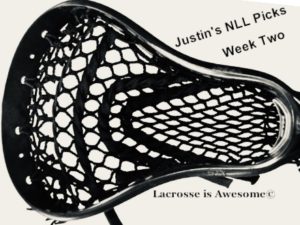 Justin's Picks Week Two 12/22/18
Unfortunately, I did not get my picks submitted in time last week for everyone to see.  I had all three home teams picked to win and only one of them did, so I enter week two with a much less than perfect 1-2.  Week 2 of the NLL season has three matchups, two on Friday and one on Saturday.
Toronto Rock (0-0) at Buffalo Bandits (1-0)
Friday, December 21 at 7:30 PM EST

The Rock open their season on the road against a Bandits team that beat Philadelphia opening weekend in Philly.  Toronto is flush with veterans who won't let an away game opener affect their cohesion.  For Buffalo, Dhane Smith appears to be a game time decision.  I see this game being close, but Toronto's veterans come through in the end.
My Pick:             Toronto
Score:                  Toronto – 15, Buffalo – 13
Calgary Roughnecks (0-1) at Vancouver Warriors (1-0)
Friday, December 21 at 10:00 PM EST
These two teams met last week for opening weekend in Calgary.  Vancouver scored five straight to close out the fourth quarter and force overtime where Matt Beers tallied the sudden death winner.  I think the momentum from the end of last week's game carries over and Vancouver starts the season 2-0.
My Pick:             Vancouver
Score:                  Calgary – 10, Vancouver – 13
San Diego Seals (0-0) at Colorado Mammoth (0-0)
Saturday, December 22 at 9:00 PM EST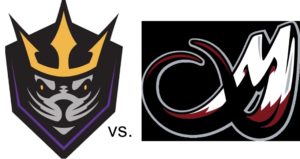 San Diego plays their first game as a team and Colorado looks to continue their dominance at home.  I believe San Diego stuns Colorado and starts their history 1-0.  I expect the game to be a bit messy as both teams settle in but the excitement of playing for a new franchise pushes the Seals to victory.
My Pick:             San Diego
Score:                  San Diego – 16, Colorado – 13
Stay tuned for my weekly picks for Lacrosse is Awesome.
Justin Ivey, NLL Correspondent
Lacrosse is Awesome