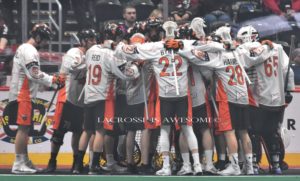 Chris Vale, Beat Writer Buffalo Bandits
Lacrosse is Awesome
The Buffalo Bandits are looking to make it back into the playoffs and it can be said that it looks like they have the team to do it. They had a strong offense last season and made moves towards the end to add a player like Shawn Evans. In the off season they traded a young lefty forward, Mitch Jones to the Vancouver Warriors and in return got Corey Small. Small is fresh off a Mann Cup championship summer along with Evans and a few other Bandits players. Corey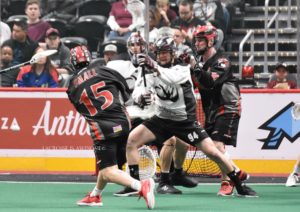 grew up a Bandits fan and along with Jordan Durston and Josh Byrnes; the Bandits should again strive on offense. 
What about their defense? In a trade with the San Diego Seals, Buffalo brought in Bryce Sweeting who played his young career in Colorado. In another notable trade they picked up transition player Ethan O'Connor from the Georgia Swarm. Ethan knows the Bandits staff from the past two out of three summers playing lacrosse for the Six Nations Chiefs. The team also added Matt Spanger in a trade with the New England Black Wolves. Coming back is Matthew Bennett who tore his ACL last year;and John Harnett who will start the year on the IR. Draft picks Matt Gilray and Ian MacKay both look to add youth and speed to the line-up; and they can both push the ball well. Gilray comes out of Bucknell University and was a LSM for Team Canada. Mackey played for Vermont; Team Canada; and for the Six Nations Chiefs so the coaching staff knows what he brings to the table.
Their goalie needs were more than filled as Matt Vinc who could be called one of the best to ever play the position was signed.  The location is perfect for Vinc with a short drive from St. Catherine's Ontario to Buffalo and he'll be a fan favorite in Bandit Land. He looks to end his career by bringing a few more championships back to Buffalo.
Coaching wise I'd have to say that having Co-Head Coaches should work wonders for Buffalo as Rich Kilgour and John Tavares are well respected in the lacrosse world; they both know each other as coaches on the Bandits staff as well as coaching for the Chiefs in the summer time along with the same GM Steve Dietrich.
With all the new players and new coaches I look for Buffalo to not only make it back into the playoffs but also be in the running for the NLL championship this season.
Chris Vale, Beat Writer Buffalo Bandits
Lacrosse is Awesome