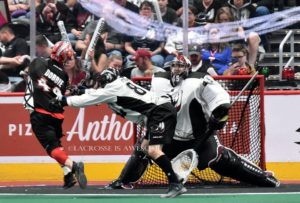 Marcelo A. Sagüez, Beat Writer Calgary Roughnecks
Lacrosse is Awesome
The Calgary Roughnecks 2019 Lacrosse season will show a change in the line up at the home opener on December 15, 2018 at the Scotia Bank Saddledome where they will host the revamped Vancouver Warriors.
The Roughnecks 21-man active roster is now confirmed and they'll have a few new faces on the bench. With expansion of San Diego Seals the league has seen many players on their respective teams unprotected list moved to and fro.
Starting at the top Calgary Roughneck coaching staff has signed bench boss Curt Malawsky and assistant coach Bob McMahon to multiyear contract extensions.
Curt Malawsky has been a part of the Roughnecks since August 13, 2012. Since then the last NLL Champions Cup the Roughies have won dates all the way back to 2009. Of the six seasons as Head Coach,  Malawsky has taken the franchise to five post-season appearances with 2017 being the only season they did not advance.
The goaltenders returning are starter Christian Del Bianco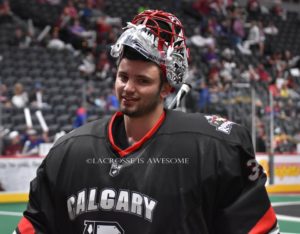 resuming his leading role. In a supportive role as back up Tyler Richards will be ready to fill in as needed.
On the back end of the floor the defenders: Mike Carnegie, Gregg Harnett and Anthony Kalinich will assume the Roughnecks solid defense role.
Moving up the floor the defense/ transition will fill in with: Tyson Bell, Chad Cummins, Zach Currier, Dan MacRae, Tyler Burton, Reese Callies, Eli Salama, Shane Simpson and Mitch Wilde.
Leading on the attack: Dan Taylor, Tyler Pace, Riley Loewen, Chris Boushy, Jesse King, Dane Dobbie and on a one-year contract Rhys Duch.
Missing from the active roster forwards Curtis Dickson and Wesley Berg are currently under contract negotiations with the Roughnecks.
Marcelo A. Sagüez, Beat Writer Calgary Roughnecks
Lacrosse is Awesome