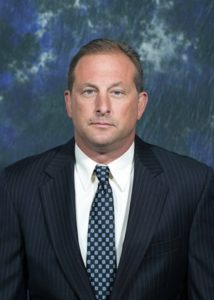 [MEDIA RELEASE]
Los Angeles, CA – The Premier Lacrosse League announced Monday the formation of the PLL Lacrosse Advisory Board, an independent body which will serve the league by providing counsel on all lacrosse-related matters, and Hofstra Head Men's Lacrosse Coach and Team USA Assistant Coach Seth Tierney has been selected as the Chairman of the Lacrosse Advisory Board.
The Lacrosse Advisory Board will be comprised of men's and women's coaches, Hall of Fame players, and vast influencers of the game.
"Lacrosse is an amazing sport that has given me the opportunity to play, coach, and meet so many incredible people for the better part of the last four decades," Tierney said. "The energy around this game's community since the creation of the PLL has been infectious. I am honored to chair the Lacrosse Advisory Board, and work with the leaders of our game to create the best possible professional lacrosse experience for the players, fans, and game of lacrosse."
Entering his 13th season in 2018-19, Tierney has led the Pride to 104 victories, the 2008 Colonial Athletic Association championship, the 2009, 2011 and 2014 CAA regular season titles, and berths in four consecutive NCAA Championships from 2008 through 2011. He has also coached 14 student-athletes who have earned All-America honors and 63 who have earned all-conference accolades.
Tierney served as an assistant coach at Hofstra from 1995 through 2000 before leaving for a similar position at his alma mater, Johns Hopkins University. During his six-year tenure as an assistant, Hofstra recorded six consecutive winning seasons with a combined overall record of 61-28 and a conference mark of 29-2, captured five league titles, received five top 15 final national rankings, and played in four NCAA Championship tournaments.
The Lacrosse Advisory board will help support the PLL in a number of ways, utilizing its expertise to ensure that the highest level of competition is met. Board members will assist in rules discussions, team formation, coaching and official selection and reviews, as well as participate in voting for the All-Star Game and end-of-season awards.
"In beginning this historic journey, it was important to us that we have other voices in the room helping guide this league in its mission," said Mike Rabil, co-founder and Chief Executive Officer of the Premier Lacrosse League. "By incorporating this board's knowledge and experience, embodying a number of the brightest minds in the game, we will be able to build atop the meaningful work that has been accomplished thus far. We are so grateful for their insight, advice, and most of all, participation with the PLL."
The Lacrosse Advisory Board will assist the PLL to ensure the league is connected to all corners of the lacrosse world, from leagues and international organizations, to collegiate circles, to high school and youth programs. The full list of Board members will be released this winter.
The Premier Lacrosse League will begin its inaugural season in June 2019, kicking off a 14-week, 12-city season. Six teams, comprised of the best players in the world, will compete throughout a regular season, all-star weekend, playoffs and championship.