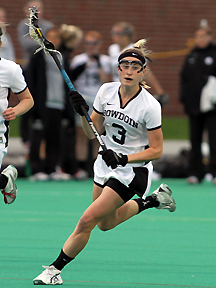 By: Kevin S. Clancy, NESCAC Correspondent
New England Small College Athletic Conferences (NESCAC) can make for an interesting lacrosse adventure for you and your family. Starting practice in February, it's a warm up to Major League Lacrosse in April. Spread out all over New England States, surely there is a school near you.
The NESCAC league is D3 college lacrosse and has great competition (no sports scholarships and actual student –athletes). I am lucky being right down the street from Tufts who is in the league. Practices start mid February. Any of these games are good lacrosse to watch.
The league includes:
CONNECTICUT
Connecticut College
Wesleyan
Trinity
MASSACHUSETTS
Tufts
Amherst
Williams
NEW YORK
Hamilton
VERMONT
Middlebury
MAINE
Bates
Bowdoin
Colby
Kevin S. Clancy, NESCAC Correspondent
Lacrosse is Awesome