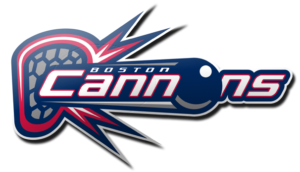 [MEDIA RELEASE]
 The 2020 MLL Collegiate Draft takes place on May 4, 2020. All NCAA seniors are eligible to be drafted, regardless of if they choose to return to NCAA play in 2021. The Boston Cannons 2020 Draft is Powered by Citizens Bank.
 QUINCY, Mass. – Major League Lacrosse announced last week that the 2020 Collegiate Draft will take place on May 4, 2020. The draft will be announced live in primetime beginning at 8 p.m. on MLL and Boston Cannons' social media platforms. The Boston Cannons 2020 Draft is Powered by Citizens Bank.
The Cannons will have the fourth pick in the draft, and have five total selections in eight rounds, barring any trades taking place prior to or during the draft. Boston traded away five 2020 draft picks, acquiring one through a trade with New York.
Draft Order:
New York
Connecticut
Philadelphia
Boston
Denver
Chesapeake
All 2020 NCAA seniors will be eligible to be selected in the draft, regardless of whether they return to collegiate play in 2021. If a player is drafted by an MLL team and then decides to return to NCAA play, that team will retain their rights for one year. All 2020 NCAA seniors who are not drafted may voluntarily register for the MLL Player Pool if they do not return to NCAA play.
Per NCAA Bylaws, players drafted by a professional league will not jeopardize their collegiate eligibility so long as they declare their intention to return to NCAA play within 72 hours of being drafted. To read the full regulations regarding NCAA eligibility, read the MLL release here.
Players may register for the 2020 MLL Draft here. MLL's Collegiate Draft Registration Portal will provide an opportunity for players from all divisions of the NCAA to declare their intended interest to play in Major League Lacrosse. Coaches from all six MLL teams will have access to the portal and will be made aware of every registrant. As announced by Major League Lacrosse, selections in the draft will not be limited to those registered.
Last year, the Cannons selected eight players in the 2019 Collegiate Draft, including first round pick Zach Goodrich out of Towson University, who was the third overall selection.
In his rookie season with the Cannons, Goodrich picked up 8 points (6 goals, 2 assists) and 34 ground balls. The Tewaaraton Nominee was Boston's No. 1 short-stick defensive midfielder last season, whose 15 caused-turnovers were a tie for team lead.
"I'm looking forward to the draft as we begin the 20th year of Major League Lacrosse," said Cannons Head Coach Sean Quirk. "We have signed a bulk of our roster from last year and have made a few trades, so we are looking to solidify our team with some exceptional college draftees as we continue to build our defensive and midfield core!"
The Cannons also picked up Tyson Bomberry in last year's collegiate draft, who also played on the National Lacrosse League's New York Riptide. In the 2019-2020 NLL season, Bomberry had 29 loose balls and four caused turnovers in 11 games played.
Follow the Boston Cannons on Twitter and Instagram to stay up to date on our selections on draft night. All Boston Cannons player transactions, including the 2020 Collegiate Draft, are sponsored by Citizens Bank.
Full List of Cannons Picks Powered by Citizens Bank:
| | |
| --- | --- |
| Round | Pick |
| 1 | 4 |
| 5 | 25 |
| 5 | 28 |
| 6 | 34 |
| 8 | 46 |