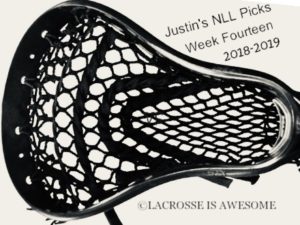 Justin Ivey, NLL Correspondent
Lacrosse is Awesome©
Weeks 1-9: 25-19
Week Ten: 4-2
Week Eleven: 2-1
Week Twelve: 4-0
Week Thirteen: 3-1
Season Total: 38-23
ALMOST another perfect weekend, but Toronto had to drop their game to Calgary on Saturday night to keep me from perfection.  The weekend started with a scare too.  Buffalo needed OT to beat their division foe Philadelphia, a game that by the books should not have been that close.  On to Week 14 with six games to pick!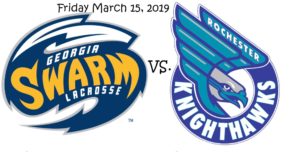 Georgia Swarm (9-4) at Rochester Knighthawks (2-8)
Friday, March 15 at 7:30 PM EST
Rochester just went through a fire sale – sending out players left and right before the deadline.  The Swarm have already won both matchups this year against the Knighthawks and this one should make it 3-0.  I don't see how the Knighthawks can regroup and mesh enough with so many changes to grind out a win.
My Pick:  Georgia
Score:  Rochester-10, Georgia-14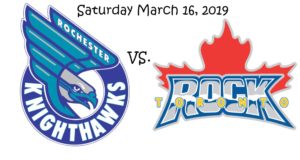 Rochester Knighthawks (?-?) at Toronto Rock (7-3)
Saturday, March 16 at 7:00 PM EST
The struggling Knighthawks get a back to back.  The Rock have dropped two straight, but they should breeze through this game against a tired Rochester squad.  Even without Sheldon Burns and Adam Jones, both moved to the IR last week, they win.
My Pick:  Toronto
Score:  Rochester-11, Toronto-16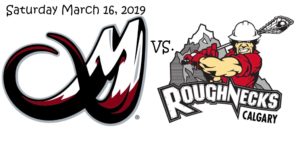 Colorado Mammoth (3-8) at Calgary Roughnecks (6-6)
Saturday, March 16 at 9:00 PM EST
Calgary toppled the mighty Rock last week and returning home against the Mammoth should keep the momentum flowing.  The Roughnecks have been up and down, but Colorado has struggled all year.  This game could be close – but Calgary wins.
My Pick:  Calgary
Score:  Colorado-11, Calgary-13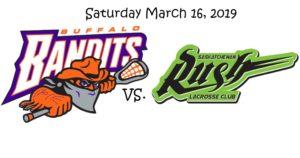 Buffalo Bandits (10-3) at Saskatchewan Rush (6-4)
Saturday, March 16 at 9:30 PM EST
Buffalo had a chance to clinch the first playoff berth of the season last week but lost to the Swarm after a tough OT battle in Philadelphia the night before.  Josh Byrne is back on the Active Roster, and the offense should not struggle as much as they did last week.  The Rush have been back and forth all year, but I think Buffalo wins and clinches their post season appearance.
My Pick:  Buffalo
Score:  Buffalo-16, Saskatchewan-13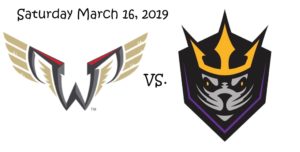 Philadelphia Wings (2-9) at San Diego Seals (6-4)
Saturday, March 16 at 10:00 PM EST
The Wings put up one heck of a fight against Buffalo last Friday, but I think some of that was the home turf advantage.  San Diego has had a week off and is ready to continue their surprisingly great first season.  Look for the revitalized team to make a splash and hold the Wings to under 10 goals.
My Pick:  San Diego
Score:  Philadelphia-9, San Diego-13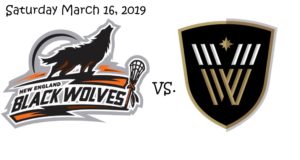 New England Black Wolves (7-4) at Vancouver Warriors (3-8)
Saturday, March 16 at 10:30 PM EST
Will Callum Crawford play this week?  Does it matter?  New England just received Joe Resetarits in a trade with the purging Knighthawks and if there is a void to fill, he can do it.  New England is coming back from a week off and visits a struggling Vancouver team.  I think Vancouver keeps it close at home – but the Black Wolves leave victorious.
My Pick:  New England
Score:  New England-14, Vancouver-12
Justin Ivey, NLL Correspondent
Lacrosse is Awesome©