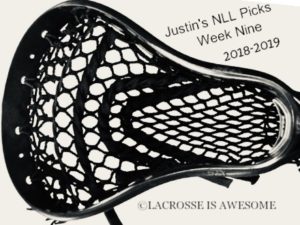 Justin Ivey, NLL Correspondent
Lacrosse is Awesome©
Week One: 1-2
Week Two: 2-1
Week Three: 3-2
Week Four: 4-1
Week Five: 4-1
Week Six: 4-3
Week Seven: 1-4
Week Eight: 4-2
Season Total: 23-16
Are we really almost halfway though the season already?! WOW. Last week brought the predictions back to winning ways. In the wrong pick column, Toronto held strong at home to take first place in the East and New England couldn't take care of Georgia at home. But THE WINGS WON! Expansion teams have it tough (except for San Diego) and it was nice to see the franchise get to the win column. During the week some big trades were made, definitely shaking some teams up. More on that in each game prediction. Let's go!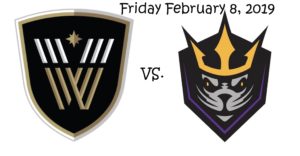 Vancouver Warriors (2-6) at San Diego Seals (4-2)
Friday, February 8 at 10:00 PM EST
San Diego has had some time off. Their last time on the floor, they visited the Warriors in Vancouver. The game was close, only a one-goal win for the Seals. The team has meshed extremely well for a bunch of guys that became a team this year. This week though, they will be without a veteran leader as Brodie Merrill was placed on Injured Reserve. Vancouver is struggling. They lost last week to Calgary and were only able to put up five goals. San Diego is 2-0 at home, and I see them making it 3-0 this week.
My Pick: San Diego
Score: Vancouver-8, San Diego-12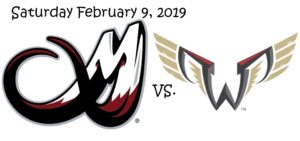 Colorado Mammoth (1-5) at Philadelphia Wings (1-6)
Saturday, February 9 at 7:00 PM EST
Both teams made trades this week looking towards the future as success this season seems to be all but gone for both. Colorado shipped out Stephen Keough to Rochester for picks. Philadelphia, coming off their lone win of the season (in OT mind you) sent away Chris Cloutier to Buffalo for Ryan Wagner and a pick. Wagner should make an instant impact on the Wings defense. Coming off their first win and playing at home again – this one goes to Philadelphia.
My Pick: Philadelphia
Score: Colorado-10, Philadelphia-11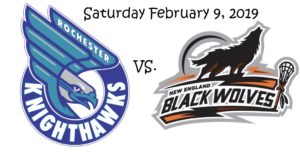 Rochester Knighthawks (2-5) at New England Black Wolves (3-3)
Saturday, February 9 at 7:00 PM EST
Rochester has lost two in a row since their last win at home against Buffalo. New England has also lost two in a row, last winning against Georgia. Alex Buque was a menace in goal for the Black Wolves against the Swarm last week and should start Saturday night over the struggling Doug Jamieson. I really think this gives them the edge against the Knighthawks who have had difficulty finding a balanced attack this year.
My Pick: New England
Score: Rochester-9, New England-15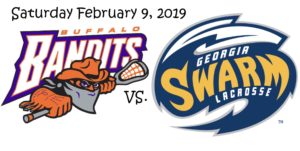 Buffalo Bandits (6-2) at Georgia Swarm (7-2)
Saturday, February 9 at 7:05 PM EST
The marquee matchup of the weekend. Buffalo has held two East Division teams to VERY LOW goal totals (Rochester-4, New England-5). They shed some defense by trading Ryan Wagner to Philadelphia, but Chris Cloutier could find his groove again playing along side Shawn Evans. He started the season hot for the Wings and with Josh Byrne out, the Bandits might have found a great fill in. Georgia is a know entity, but that doesn't make them anymore difficult to beat. Mike Poulin is a premier talent in goal while Randy Staats and Lyle Thompson find ways to score in any situation. Both teams come in with confidence. Both teams want to inch closer to the idle Toronto Rock. For some reason, I feel Buffalo leaves with the win after a huge offensive night.
My Pick: Buffalo
Score: Buffalo-16, Georgia-14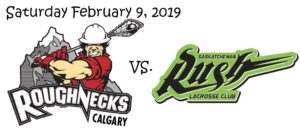 Calgary Roughnecks (4-4) at Saskatchewan Rush (3-3)
Saturday, February 9 at 8:30 PM EST
Saskatchewan has lost two straight at home to drop to .500 on the season. They have a huge advantage at home – leading the league in attendance. Their rival Roughnecks have had difficulty scoring, but with a favorable start of season schedule, they also sit at .500. For the most part they have ridden a strong defense. The Rush at home itching for a win will overcome that.
My Pick: Saskatchewan
Score: Calgary-8, Saskatchewan-13
Justin Ivey, NLL Correspondent
Lacrosse is Awesome©