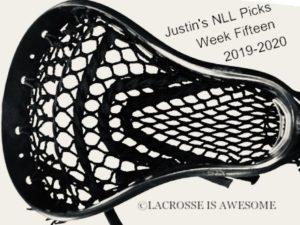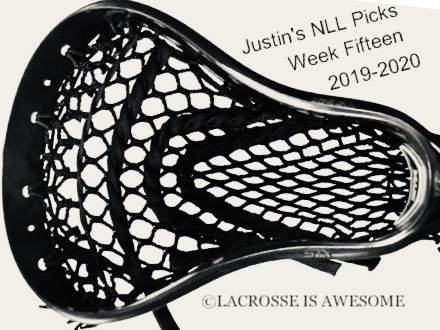 Justin Ivey, NLL Correspondent
Lacrosse is Awesome©
Standings:
Shawn Palmer 45-24
Stephonya Hunter-Penner 43-26
Justin Ivey 42-27
I made a HUGE mistake.  Shawn DID NOT go 5-0 in Week 13, Stephonya did.  Lucky for Shawn, he is still in first place.  Standings have been updated and there were no changes after Week 14, although as a group none of us did so hot.  I had the best predictions and went 5-3 while Stephonya and Shawn went 4-4.  None of us thought Colorado was going to beat Dane Dobbie and Calgary, but they proved us wrong.  It was an exciting weekend with eight games and Week 15 will also have eight.  Let's get to the point.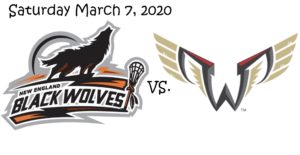 New England Black Wolves (7-3) at Philadelphia Wings (7-5)
Saturday, March 7 at 1:00 PM EST
In my opinion, this is the marquee matchup of the weekend.  Series is tied 1-1 and this is the rubber match.  When the playoffs come around, this could decide the higher seed with how tight the top of the division is with Georgia at 6-4.  The first two matchups were in New England.  The Black Wolves won 8-7 first, and then lost round two 14-11.  The Wings are 3-2 at home, while the Black Wolves are an unblemished 3-0 on the road.  I'm hoping for a shootout – Crawford vs. Crowley in a hostile environment for New England.  Also, worth noting, New England's Stephan Leblanc and Ty Logan were placed on Injured Reserve this past week.
My Pick:  New England
Stephonya Hunter-Penner: New England
Shawn Palmer: New England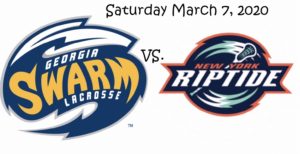 Georgia Swarm (6-4) at New York Riptide (1-11)
Saturday, March 7 at 7:30 PM EST
New York's lone win so far came against the Swarm., but Georgia returned the favor in their second matchup.  The Swarm need this win to keep pace with New England and Philadelphia in the East.  New York is acquiring draft picks and wheeling deals while they look at their young players for the future.  Georgia should run away with this one.
My Pick:  Georgia
Stephonya Hunter-Penner: Georgia
Shawn Palmer: Georgia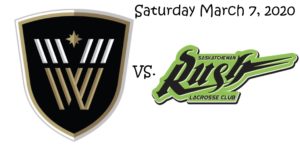 Vancouver Warriors (4-8) at Saskatchewan Rush (6-3)
Saturday, March 7 at 8:00 PM EST
The West Division is pretty muddled at this point in the season.  Only 3.5 games separate the top of the division, Saskatchewan, and the bottom, Vancouver.  This is the first matchup of the season between the two teams and counts towards the Alterna Cup.  The Rush are only 1-3 at home, while the Warriors have shown that they can win on the road.  Vancouver's Mitch Jones is third in the NLL for goals scored with 28 and can ignite the offense., but the Rush are allowing less than 10 goals a game.
My Pick:  Vancouver
Stephonya Hunter-Penner: Saskatchewan
Shawn Palmer: Saskatchewan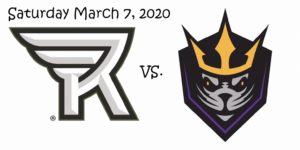 Rochester Knighthawks (2-8) at San Diego Seals (5-6)
Saturday, March 7 at 10:30 PM EST
The Seals are still in the playoff hunt as part of the tight West Division, while Rochester really looks out at this point.  The Knighthawks won last week in the battle of expansion teams, but the week before, New England picked them apart.  It doesn't help that veteran Shawn Evans is now on IR either.  San Diego surprised us and beat Calgary last week and have had some thrilling games this year.  The offense seems to be improving every game since the return of Austin Staats.
My Pick:  San Diego
Stephonya Hunter-Penner: San Diego
Shawn Palmer: San Diego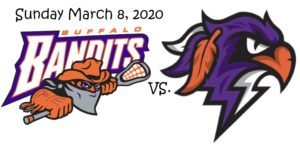 Buffalo Bandits (7-3) at Halifax Thunderbirds (7-4)
Sunday, March 8 at 2:00 PM EST
What happened to Halifax?  After starting 6-0, they are now 1-4 in their last five, including a two losses last weekend.  That first loss was in Buffalo 13-9.  This game is important for the playoffs as both teams are in the hunt for the North Division automatic bids.  The series is tied 1-1 as Halifax won the first matchup of the year, but Buffalo is trending upwards while Halifax is spinning down.  The Thunderbirds are 5-1 at home.  Cody Jamieson is still waiting the appeal on his suspension and should be playing.  Halifax needs to be firing on all cylinders to win this one.
My Pick:  Buffalo
Stephonya Hunter-Penner: Halifax
Shawn Palmer: Halifax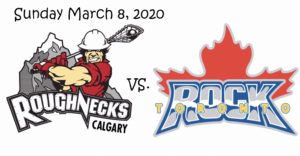 Calgary Roughnecks (4-5) at Toronto Rock (7-3)
Sunday, March 8 at 3:00 PM EST
Calgary lost their first game since the return of Dan Dobbie to San Diego last week, but last year's MVP put up seven goals in the loss.  He isn't slowing down.  Toronto would like to keep the top spot in the North Division, while Calgary is in the middle of the close West race.  This game should be tight as the Rock have proven to be good at home, and the Roughnecks have a winning road record.
My Pick:  Toronto
Stephonya Hunter-Penner: Calgary
Shawn Palmer: Toronto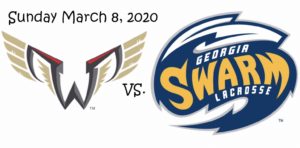 Philadelphia Wings (?-?) at Georgia Swarm (6-4)
Sunday, March 8 at 4:00 PM EST
The second division game for the Wings of the weekend.  After hosting New England Saturday, they travel to Georgia for a game on Sunday.  It doesn't get much tougher than that.  Georgia has won both matchups with the Wings already this year, 12-6 and 12-11.  Philadelphia continues to improve game to game and if their defense can hold the Swarm to 10 or fewer, I think they have a chance.  But, it will mean stopping the Thompson's and after playing the previous day, that could be a tall task.
My Pick:  Georgia
Stephonya Hunter-Penner: Philadelphia
Shawn Palmer: Philadelphia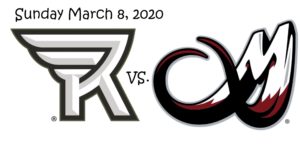 Rochester Knighthawks (?-?) at Colorado Mammoth (6-6)
Sunday, March 8 at 7:00 PM EST
Rochester travels to Colorado for the last game of the weekend.  The Knighthawks will be playing their second game of the weekend, while Colorado gets to come in good and rested. Dillon Ward has the most saves in the league with 513 and the defense has been great.  They need the win to keep pace in the West and the home fans should will them to it.
My Pick:  Colorado
Stephonya Hunter-Penner: Colorado
Shawn Palmer: Colorado