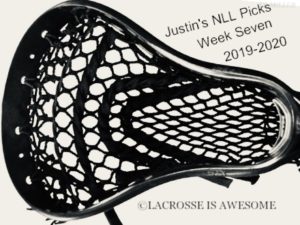 Justin Ivey, NLL Correspondent
Lacrosse is Awesome©
Standings:
Shawn Palmer 15-7
Justin Ivey 14-8
Stephonya Hunter-Penner 14-8
Chris Vale 12-10
Week 6 only had two games, but they were exciting!  The Colorado Mammoth completed an outstanding come from behind victory over the Vancouver Warriors on the back of their gritty defense.  The New York Riptide had a similar scenario to get their first win of the season against the Philadelphia Wings, but that comeback effort fell just short and they remain winless.  Both Colorado and Philadelphia showed poise against adversity in their respective wins.  Week 7 brings us five games so let's see what the panel says!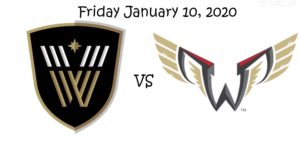 Vancouver Warriors (1-3) at Philadelphia Wings (2-1)
Friday, January 10 at 7:00 PM EST
Vancouver started real hot last week against Colorado with four unanswered goals to open the game and lead 5-2 going into the second quarter.  But Colorado stopped them there and came from behind to win 13-9.  Not a good look.  Meanwhile, the Wings let the winless Riptide back into the game in the second half last week.  Neither team has looked very strong to start this season, but our consensus pick is Philadelphia in their home opener.
My Pick:  Philadelphia
Stephonya Hunter-Penner: Philadelphia
Chris Vale: Philadelphia
Shawn Palmer: Philadelphia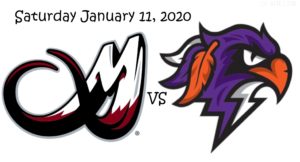 Colorado Mammoth (3-1) at Halifax Thunderbirds (3-0)
Saturday, January 11 at 6:00 PM EST
Colorado rode their defense to the victory last week after falling behind 4-0 early against Vancouver.  This Halifax team though is a different animal.  In their last action two weeks ago, they rode into Buffalo and soundly defeated the Bandits.  I would say it was their first real test as their first two wins came against two teams that are still winless (New York and Rochester).  They passed with flying colors.  The Mammoth though are also riding in on a three-game win streak and the defense has only allowed 36 goals through the first four games.  These two division leaders are sure to battle until the final whistle.
My Pick:  Halifax
Stephonya Hunter-Penner: Colorado
Chris Vale: Halifax
Shawn Palmer: Halifax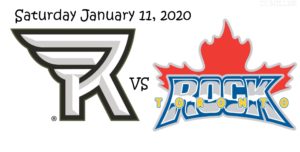 Rochester Knighthawks (0-3) at Toronto Rock (2-1)
Saturday, January 11 at 7:00 PM EST
Two North division teams meet up for their second matchup of the season.  Toronto has already visited Rochester and defeated them 14-11 three weeks ago.  Shawn Evans leads this new iteration of the Knighthawks with five goals on the season, but as is expected with an expansion team, they have not been able to mesh well enough for 60 minutes to come out with a win yet.  This matchup doesn't favor them.  The core of the Rock has been together for a few years and with the addition of Dan Dawson, they can really score.  It is also expected that veteran goaltender Nick Rose has a spectacular game as he makes good goaltending appear easy.
My Pick:  Toronto
Stephonya Hunter-Penner: Toronto
Chris Vale: Toronto
Shawn Palmer: Toronto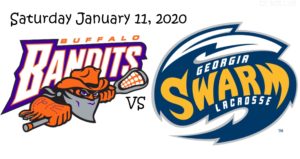 Buffalo Bandits (1-1) at Georgia Swarm (2-1)
Saturday, January 11 at 7:00 PM EST
These two know each other well.  Both teams have excellent offenses and the difference in this game is going to be which defense can step up.  Veteran defenseman Steve Priolo missed the loss against Halifax for the Bandits but is expected to be back in the lineup for this one.  He could be the difference maker with fresh legs.  Georgia is also coming off a loss in their previous game two weeks ago at home against Colorado, so they are no stranger to a stingy defense.  If Lyle Thompson can find his groove, the Bandits better watch out.
My Pick:  Buffalo
Stephonya Hunter-Penner: Georgia
Chris Vale: Georgia
Shawn Palmer: Georgia
Saskatchewan Rush (2-1) at San Diego Seals (1-3)
Sunday, January 12 at 4:00 PM EST
The Rush opened the season with a one-goal win over Colorado but lost their next test to the hot Black Wolves.  An easy win over the winless Riptide wasn't much of a challenge.  The Seals have not been able to reproduce their magic from last year but are coming into this game with heads high after winning their first of the season.  This division game is important.  Playoff spots are at a premium this year and any division win is relief.  Our team thinks this is the week the Rush find their stride and cruise to victory in San Diego.
My Pick:  Saskatchewan
Stephonya Hunter-Penner: Saskatchewan
Chris Vale: Saskatchewan
Shawn Palmer: Saskatchewan