[MEDIA RELEASE]
NEW YORK, January 7, 2020 – GF Sports, a live events and sports media entertainment company, announced today the hiring of Rich Lisk as Executive Vice President. Lisk brings more than 25 years of experience in the sports marketing industry to GF Sports, including leadership positions with professional sports teams in the National Lacrosse League (NLL) and Arena Football League (AFL).
"Rich brings a wealth of experience on the business and operations side running professional sports teams and providing first-class entertainment experiences that will be invaluable as we look to elevate and expand GF Sports collection of premier live sports and entertainment properties and events," said Gary Fuhrman, Managing Partner at GF Capital and Board Member of GF Sports. "GF Sports is at an exciting time of growth, and we are very pleased that Rich is joining our team to help lead further success and expansion."
In his new position, Lisk will provide sales, marketing and operations leadership across all GF Sports properties. GF Sports' growing portfolio of live sports and entertainment properties and events includes the New York Riptide (NLL), ATP World Tour tournaments the New York Open and BB&T Atlanta Open, and the Wolf Pack Ninja properties, which produces ninja events globally. The NLL awarded the New York franchise to GF Sports in December 2018 and the Riptide is currently playing its inaugural season.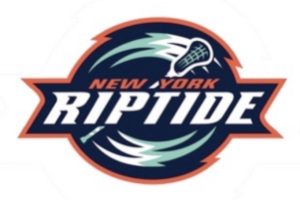 "This is an incredible opportunity, and I could not be more excited to join a premier sports and live event company like GF Sports," said Lisk. "Gary Fuhrman and Erik Baker have shown such passion and energy in all of their sports and entertainment properties and I look forward to working with them to grow GF Sports. I would also like to take a moment to thank the Mohegan Sun Organization and the ownership group – Mike French, Brad Brewster and Ted Goldthorpe – for the opportunity to help build and run the Black Wolves."
Prior to joining GF Sports, Lisk was General Manager for the New England Black Wolves (NLL). During his tenure, the team went to the playoffs four consecutive seasons and Inside Lacrosse recognized Lisk as its 2016 General Manager of the Year for his work. In addition to his time in the NLL, Lisk was a General Manager of the Philadelphia Soul (AFL) and President and General Manager of the East Coast Hockey League's Trenton Titans, an affiliate of the Philadelphia Flyers (NHL). Lisk is a graduate of Rutgers University.