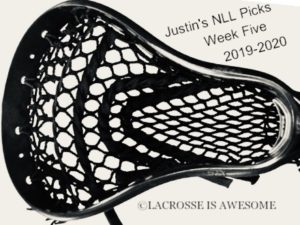 Justin Ivey, NLL Correspondent
Lacrosse is Awesome©
Standings:
Shawn Palmer 10-4
Justin Ivey 9-5
Chris Vale 8-6
Stephonya Hunter-Penner 8-6
The panel was correct for the first Friday game!  New England steam rolled New York with many players hitting milestones (read our recap – it was amazing).  Calgary ended up coming out with a strong second half to defeat the Seals in San Diego.  Five of the eight weekend games are tonight with the final on Sunday.  Here are our picks for the rest of the weekend!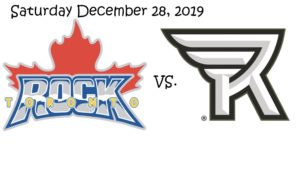 Toronto Rock (1-1) at Rochester Knighthawks (0-2)
Saturday, December 28 at 7:00 PM EST
Toronto's loss came at the hands of the league's hottest team right now and their win still gives them a +3 for goal differential.  Rochester is struggling, having been outscored by a total of 12 goals in two games.  But they are at home and although this is an expansion team this year, the arena is not new to lacrosse.  I expect a tight and gritty game!
My Pick:  Toronto
Stephonya Hunter-Penner: Toronto
Chris Vale: Toronto
Shawn Palmer: Toronto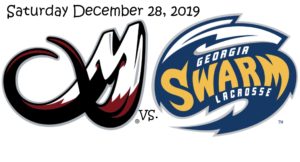 Colorado Mammoth (1-1) at Georgia Swarm (2-0)
Saturday, December 28 at 7:00 PM EST
Colorado is not a team built to put up flashy offensive stats, but their defense and goaltending is spectacular.  Dillon Ward is continuing to do amazing things in between the pipes.  He faces a tough task with the high-powered Georgia offense, especially Lyle Thompson.  Georgia has not played in a couple weeks so they may start slow, but they also can ride the coattails of a stellar goaltender in Mike Poulin until the chemistry starts.
My Pick:  Georgia
Stephonya Hunter-Penner: Colorado
Chris Vale: Georgia
Shawn Palmer: Georgia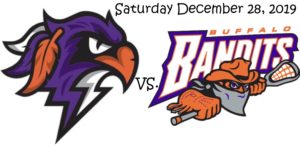 Halifax Thunderbirds (2-0) at Buffalo Bandits (1-0)
Saturday, December 28 at 7:00 PM EST
Is it too soon to call this a rivalry?  This Halifax squad was in Rochester last year and have no love for Banditland.  I'm sure the Bandits share similar distain.  It is early in the season, but the winner of this game will sit atop the North Division.  Expect fisticuffs, pushing, yelling and penalties.  And plenty of goals.
My Pick:  Buffalo
Stephonya Hunter-Penner: Halifax
Chris Vale: Buffalo
Shawn Palmer: Buffalo
Saskatchewan Rush (1-1) at New York Riptide (0-3)
Saturday, December 28 at 7:30 PM EST
Back to backs are never easy.  New York lost last night by 10 goals to New England and now must turn around and play at home the following night.  There is not much momentum they can carry over from last night's tilt.  Saskatchewan also lost to New England this year but put up a much better fight.  I do not expect this one to be close.
My Pick:  Saskatchewan
Stephonya Hunter-Penner: Saskatchewan
Chris Vale: Saskatchewan
Shawn Palmer: Saskatchewan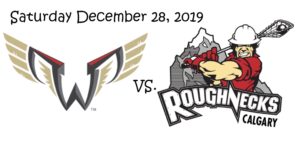 Philadelphia Wings (0-1) at Calgary Roughnecks (2-1)
Saturday, December 28 at 10:00 PM EST
Another back to back for a team this weekend.  Calgary played a gritty (pun intended Philly fans) game last night in San Diego and left with a W.  They head home to host a Philadelphia club that put up only six goals in their season opener.  The back to back gives Philadelphia a chance to play fast and hard to wear out the already tired players.  But Calgary has momentum after the win last night.
My Pick:  Calgary
Stephonya Hunter-Penner: Calgary
Chris Vale: Calgary
Shawn Palmer: Calgary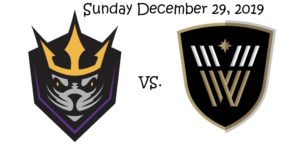 San Diego Seals (0-3) at Vancouver Warriors (1-1)
Sunday, December 29 at 4:00 PM EST
San Diego lost Friday at home and play in Vancouver on Sunday.  I think that is a huge advantage.  A game, rest day, and then a game.  Today they can talk and review film before hitting the turf fresh.  Vancouver is hoping to keep the momentum alive after winning their last time out!
My Pick:  San Diego
Stephonya Hunter-Penner: Vancouver
Chris Vale: San Diego
Shawn Palmer: San Diego