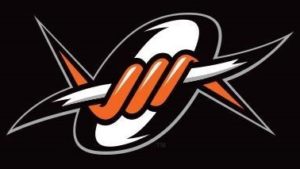 [MEDIA RELEASE]

        DENVER — Seven Denver Outlaws players have been named to the 2019 Major League Lacrosse All-Star Game, it was announced Tuesday.
Attackmen John Grant Jr. and Brendan Kavanagh, midfielders Zach Currier and Mikie Schlosser, defenseman Finn Sullivan, faceoff specialist Max Adler and goalie Dillon Ward will represent the Outlaws on Saturday, July 27, at Navy Marine Corps Memorial Stadium in Annapolis, Md. The game will face off at 5 p.m. MDT and will be televised live on ESPN2.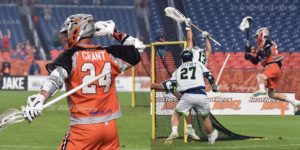 Grant Jr., who ended his two-year retirement to join the Outlaws as a player-coach for the 2019 season, will be playing in his fifth career All-Star game. He currently ranks seventh in MLL and third on the Outlaws with 18 points (10 goals, 8 assists) on the season.
A rookie attackman out of Hofstra, Kavanagh becomes the third Outlaws rookie in as many years to be named to the All-Star game. In six career games, Kavanagh has totaled a team-high-tying 22 points on 11 goals and 11 assists.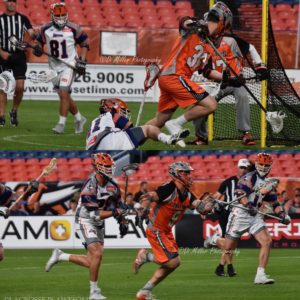 Currier will be playing in his third All-Star game in his third professional season after being drafted sixth overall by Denver in 2017. The two-way midfielder has recorded multiple points in every game of his MLL career and has totaled 22 points (12 goals, 10 assists) in six games this season.
Schlosser, Sullivan and Adler, all third-year players, will be making their first career All-Star game appearances. An offensive midfielder out of the University of Michigan, Schlosser has recorded 10 points (6 goals, 4 assists) on the season. Adler currently leads MLL with a .558 (101-of-181) faceoff percentage, and Sullivan has recorded 12 ground balls and two caused turnovers on the year.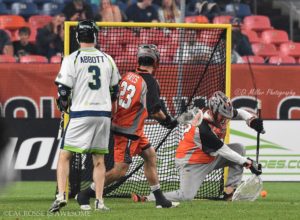 The current league leader in wins (5), Ward will also be making his first All-Star game appearance. The sixth-year goalie currently ranks second in MLL with 81 saves and a 12.86 goals-against average.