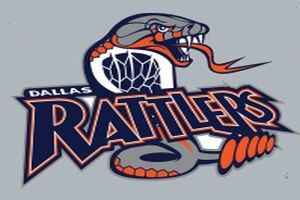 Di Miller, Correspondent Denver Outlaws
Lacrosse is Awesome©
On Thursday June 27, 2019 the Dallas Rattlers (0-3) head up to Denver to face the Outlaws (2-1) the 2018 MLL Champions.  The last time these two teams met was during the 2018 MLL Championship Game in Atlanta on August 18, when the Outlaws would defeat the Rattlers by the score of 16-12.
Both teams have been plagued by the loss of many key veterans with the start of the Premier Lacrosse League, but this has also brought a lot of new talent into the league and there are several key veterans who have remained with their squads.
This season, Dallas has been outscored 14-11 against Chesapeake; 16-10 against Boston; and 13-11 against Atlanta, however with the exception of the game against the Cannons, they were still within reach but the Rattlers still came up short.  So, what do they need to do?  Well, they need to work on the defense and give Christian Carson-Banister better protection in front of the net.  In the game against Atlanta, Carson-Banister was looking more comfortable in-between the pipes as the game progressed but the offense still couldn't  produce.  If you don't have the offense, all the defense in the world isn't going to produce the "W".
Ryan McNamara leads the team in goals with six.  They've got veteran Zack Greer and Jack Curran each with five; Brian Kormondy with three; and several with one goal apiece.  Of course you have numerous rookies on the squad just coming in fresh from their NCAA seasons who have to settle in so it's going to take some time, but they need to get it together soon before the damage is irreversible.  This season will be a learning curve for the Rattlers for sure and most likely will end up with a record below the 500 mark.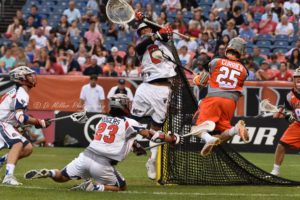 The Outlaws have lost many of their big guns too with the likes of Eric Law; Wes Berg; Matt Kavanagh; Drew Snider; Chris Cloutier; and Romar Dennis making the jump to the PLL as well.  But they've still got some of their core offensive players like Zach Currier; Mike Schlosser; Max Adler; and they've got veteran John Grant Jr., back in the line-up as well.  Don't forget, they've got Dillon Ward still in-between the pipes.
Dallas will need to watch out for the likes of Kyle Killen who is playing his first year in the MLL and just came off a spectacular season with the Colorado Mammoth; and there are some other great rookies in Brendan Kavanagh; Christopher Aslanian; and Ryan Lee.
This game will by no means be a sure win for the Outlaws, but it's a "must-win" for the Rattlers.
Di Miller, Correspondent Denver Outlaws
Lacrosse is Awesome©