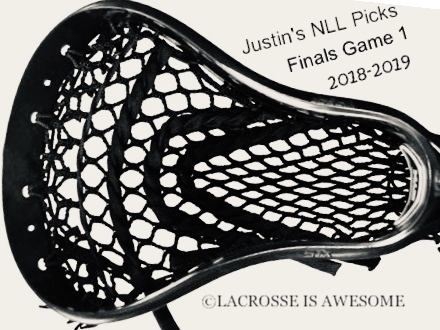 A lot of the team here thought Toronto was coming out of the East.  Buffalo proved them wrong!  In the West, most of us expected Calgary to move on and they did!  This should be an excellent NLL Finals.  Calgary and Buffalo are both very physical on defense and have players that can create with little space on offense.  Let's see what we think for Game 1!
Shawn Palmer : 4-2
Justin Ivey : 4-2
Di Miller : 3-3
Stephonya Hunter-Penner : 2-4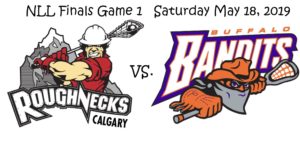 Calgary Roughnecks at Buffalo Bandits – Game 1
Saturday, May 18 at 7:30 PM EST
Justin Ivey
I really think Buffalo is just too hot to handle right now.  They have acquired so many talented weapons on the offensive side and Matt Vinc is in Goalie of the Year form.  I expect Calgary to keep it close until the half, and the Bandits to run away with it after the break.
Pick:  Buffalo
Score:  Calgary-10, Buffalo-16
Di Miller
Pick:  Buffalo
Score:  Calgary-11, Buffalo-14
Shawn Palmer
Pick:  Buffalo
Score:  Calgary-10, Buffalo-13
Stephonya Hunter-Penner
Pick:  Buffalo
Score:  Calgary-9, Buffalo-14