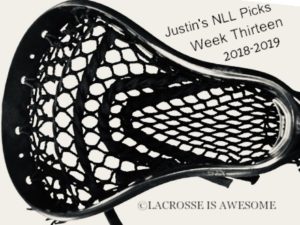 Justin Ivey, NLL Correspondent
Lacrosse is Awesome©
Weeks 1-9: 25-19
Week Ten: 4-2
Week Eleven: 2-1
Week 12: 4-0
Season Total: 35-22
A second perfect week on the season!  New England finished off the perfect weekend with a blow out over the visiting Mammoth on Sunday afternoon.  Can the magic continue for another week?!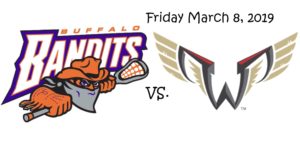 Buffalo Bandits (9-2) at Philadelphia Wings (2-8)
Friday, March 8 at 8:00 PM EST
Buffalo visits Philadelphia with the best record in the NLL and winners of four straight.  At times, they have looked unstoppable with an offense that is clicking on all cylinders.  Philadelphia is tied for the worst record in the NLL but should be well rested for this game after having almost two weeks off.  I don't think it will matter.  The Bandits have won the first two games in this series and should easily make it 3-0 against the Wings for the season.
My Pick:  Buffalo
Score:  Buffalo-16, Philadelphia-11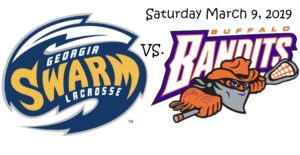 Georgia Swarm (8-4) at Buffalo Bandits (9-2)
Saturday, March 9 at 7:30 PM EST
The Bandits visited Georgia for the first game against the Swarm on February 9 and left big winners, demolishing them 19-9.  Besides a 25-minute difference in start time, exactly one month later, we have a rematch.  Georgia comes in winning two straight, and I can only imagine looking to exact revenge.  After playing the night before in Philadelphia, Buffalo should be tired and I think Georgia is able to shut out the deafening crowd and win a close game.
My Pick:  Georgia
Score:  Georgia-13, Buffalo-12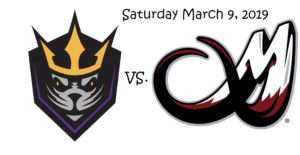 San Diego Seals (5-4) at Colorado Mammoth (3-7)
Saturday, March 9 at 9:00 PM EST
San Diego and Colorado play for the second of three times Saturday night.  In the first game of the season, the surprising expansion Seals left Colorado with a win.  The Mammoth played a great first half in New England last week but couldn't maintain for a whole game.  The Seals have added another Dawson to the roster in a trade with Rochester.  I think the Seals come out with more energy than the Mammoth and secure the season series.
My Pick:  San Diego
Score:  San Diego-14, Colorado-10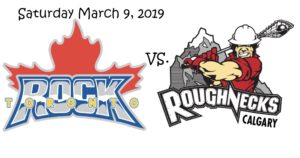 Toronto Rock (7-2) at Calgary Roughnecks (5-6)
Saturday, March 9 at 9:00 PM EST
Toronto's six game winning streak ended in New England two weeks ago when they fell to the Black Wolves.  That loss does not diminish the strength of this team at all.  The host Roughnecks have lost two in a row and have been up and down all season.  The Rock get back to winning ways with a strong performance.
My Pick:  Toronto
Score:  Toronto-12, Calgary-9
Justin Ivey, NLL Correspondent
Lacrosse is Awesome©