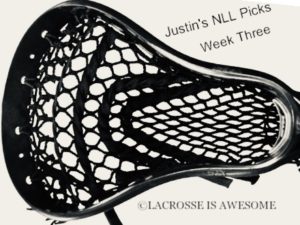 Justin's Picks Week Three 12/28/18 & 12/29/18
Week One:  1-2
Week Two:  2-1
I was able to reverse my fortunes last week and reach .500 early in the season.  The self confidence boost was much needed.  Now comes the real test.  There are five games in the NLL this week, four on Friday and one on Saturday.  Can San Diego stay hot?  Will Philadelphia get their first win?  Read on and find out!
Saskatchewan Rush (0-0) at New England Black Wolves (0-1)
Friday, December 28 at 7:30 PM EST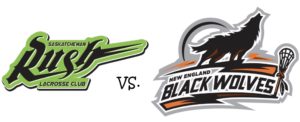 The Black Wolves lost a tough game in Georgia opening weekend.  Kevin Crowley, last year's leading goal scorer in the NLL, turned down a multi-year contract from the team and has still not reported. I was curious who would capitalize on the opportunity to take more shots.  Some of the youth stepped up.  Callum Crawford led the team in shots, and four players had a multi goal game.  All in a loss, but it was a good sign.  On the other side, the Rush have appeared in four straight Champion's Cup, winning three of four.  Their core players return for the 2019 season and they have one of the league's best goaltenders in Evan Kirk between the pipes.  I don't think it will take long for the Rush to shake off the off-season rust, but I think the Black Wolves win this one in front of the home crowd.
My Pick:      New England
Score:             Saskatchewan – 12, New England – 14
Georgia Swarm (1-0) at Toronto Rock (1-0)
Friday, December 28 at 7:30 PM EST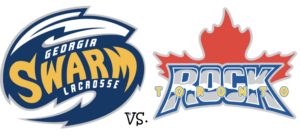 Georgia won at home opening weekend against the Black Wolves, and Toronto handled Buffalo at Buffalo last week.  Toronto's veterans came through after the team fell behind early.  There were 11 different scorers on 17 team goals, one heck of a spread.  Toronto is dangerous, but Georgia still has those pesky Thompson brothers.  After being held in check for most of the game against New England, they came through late and proved just how much they can do with just a little separation and time.  Georgia wins on the road to start the season 2-0.
My Pick:      Georgia
Score:             Georgia – 17, Toronto – 13
Vancouver Warriors (1-1) at Buffalo Bandits (1-1)
Friday, December 28 at 7:30 PM EST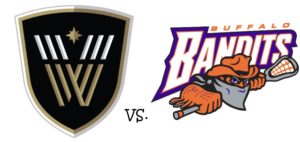 Buffalo will be without Dhane Smith again this week after he was placed on Injured Reserve.  He is a big part of this Buffalo offense and his absence was felt in the loss last week against Toronto.  Vancouver beat Calgary in Calgary, and then lost to them at home the following week.  Still not sure what this team's defining style is, but if Aaron Bold brings his "A" game, he could easily turn the tide of any contest.  Opposite the turf is Matt Vinc, no slouch either.  Without a healthy offense to help him though, I don't see Buffalo winning this week.
My Pick:      Vancouver
Score:             Vancouver – 15, Buffalo – 11
San Diego Seals (1-0) at Calgary Roughnecks (1-1)
Friday, December 28 at 9:00 PM EST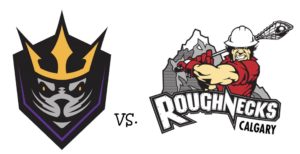 Austin Staats might be the most exciting thing in the NLL this year.  Last week in his first game he put up nine points consisting of five goals and four assists.  What a debut!  Kyle Buchanan came through huge with six helpers and the Seals did not look like they were playing their first game as a franchise.  The cohesion was palpable.  Calgary lost at home to Vancouver, and then won in Vancouver.  A conundrum as the team still looks to find its identity.  I'm riding the Seal train.  San Diego wins their second game as a franchise.
My Pick:      San Diego
Score:             San Diego – 16, Calgary – 13
Philadelphia Wings (0-1) at Rochester Knighthawks (0-0)
Saturday, December 29 at 7:30 PM EST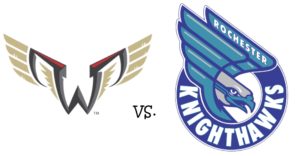 There is no way Philadelphia can re enter the league 0-2 right?  Wrong.  Rochester fans are seeing the last season of this Knighthawks franchise.  With the immense crowd energy, there is no way they drop their home opener.  Philadelphia will win the faceoffs as Trevor Baptiste will continue to make opposing teams look silly in the circle.  Jordan Hall will get his goals, but the Rochester faithful will motivate the team to a win.
My Pick:      Rochester
Score:             Philadelphia – 10, Rochester – 15
Justin Ivey, NLL Correspondent
Lacrosse is Awesome