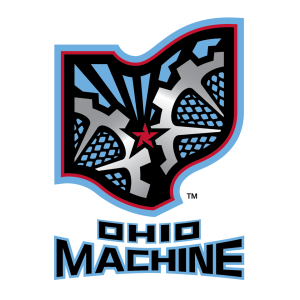 By: Joe Cato, Beat Writer Ohio Machines
The Ohio Machine, Ohio's Major League Lacrosse team, selected 12 players during the 2016 MLL Supplemental Draft on Wednesday, December 16. The team's roster currently stands at 35 players.
With its first pick in the Supplemental Draft, the Machine selected attackman Jack Rice 16th overall. A 2013 graduate of Villanova, Rice scored 14 goals in seven games for the Chesapeake Bayhawks last season. He has totaled 22 goals in 13 career MLL games. Ohio selected defenseman Matt Harris with the seventh pick in the third round (25th overall). He has played in six MLL games, all with the Florida Launch.
In the fourth round, the Machine selected seven-year veteran goalie Adam Fullerton. He appeared in four games for the Launch last season and posted a 14.04 goals-against average. Ohio used a pair of fifth-round picks on midfielder Sam Snow and defenseman Chris Piccirilli.
"We drafted a number of skilled players to our roster that we expect to have big impacts on our success this coming season," Machine Vice President and Head Coach Bear Davis said. "We added players with proven MLL experience that can help develop our younger guys."
With the 61st overall selection, the Machine drafted Sean Meagher, who played under Davis at Robert Morris. Zach Palmer was taken in the 11th round of the draft. He recorded eight goals and three assists in six games with Ohio last season.
Through the waiver process, defenseman Ty Souders, midfielder Reagan Harding, and midfielder Lee Coppersmith were also acquired by the Machine.
2016 Ohio Machine Supplemental Draft
Pick #– Player– College/Last MLL Team
16– Jack Rice– Villanova/Chesapeake Bayhawks
25– Matt Harris– Syracuse/Florida Launch
34– Adam Fullerton– Army/Florida Launch
39– Sam Snow– Fairfield/Florida Launch
43– Chris Piccirilli– Villanova/New York Lizards
52– Brandon Mangan– Yale/Florida Launch
61– Sean Meagher– Robert Morris/Charlotte Hounds
70– Tim Cox– Albany
79– Dylan Levings– Yale
88– Kevin Kelly– Le Moyne
97– Zach Palmer– Johns Hopkins/Ohio Machine
106– Steven Romano– Hofstra
Then on Tuesday December 22, 2015, the Machine announced they have acquired a second-round pick in the 2017 Major League Lacrosse Collegiate Draft from the Chesapeake Bayhawks in exchange for goalie Brian Phipps. In addition, Ohio has signed long-stick midfielder Jordan Houtby.
Phipps played in 13 games for Ohio during the 2015 season and was 9-4 with a 12.23 goals-against average and 56.4 save percentage. He was originally acquired by the Machine in the ninth round of the 2012 Major League Lacrosse Expansion Draft. Phipps has played in 50 career MLL games and has posted a 22-27 record with a 13.01 goals-against average and 52.6 save percentage.
Houtby has played for the Georgia Swarm of the National Lacrosse League for the last two seasons. He has appeared in 21 games and recorded eight points (one goal, seven assists).
Courtesy of The Ohio Machine
Joe Cato, Beat Writer Ohio Machine
Lacrosse is Awesome