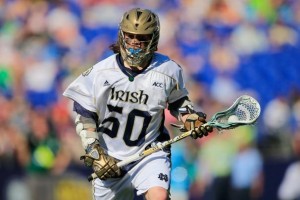 By: Di Miller, Beat Writer Denver Outlaws
The 2016 MLL Collegiate Draft took place on Friday January 22, 2016 in Baltimore Maryland. The Denver Outlaws drafted eight players on Friday in the 2016 Major League Lacrosse Collegiate Draft.
I had the chance to go one-on-one with Outlaws General Manager Tony Seaman on how he felt about the results of the Outlaws draft picks and he gave me an idea of what he thought they could bring to the team.
Here's what Tony had to say:
"We are very excited about our college draft results from last Friday evening in Baltimore. We went into the draft with a very complete and well thought out board based on what we thought were our priorities as well as having done a complete evaluation of this year's senior class."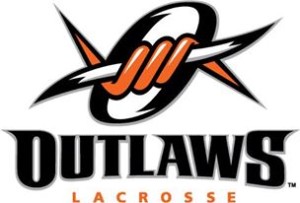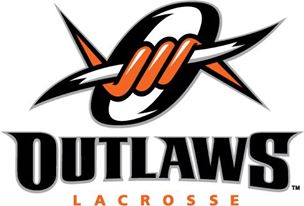 Here's how the Outlaws fared in the draft and what he had to say about each of the draft picks.
"Matt Kavanagh, an attackman out of Notre Dame, was chosen in the first round, fifth overall. Kavanagh is a two-time United States Intercollegiate Lacrosse Association (USILA) All-American; played in all 15 games for the Fighting Irish in 2015; and finished the season with 27 goals, a team-high 25 assists and 52 points.
"Tony said "Matt is an extremely talented all around attackmen that has been the core of the Notre Dame offense for the past three years; he scores the ball as well as feeds the ball and seems to come up big the bigger the game and tighter the situation."
Outlaws Head Coach B.J. O'Hara was quoted saying "Matt was a Tewaaraton Finalist and we believe he is the best clutch collegiate player in the 2016 Draft."
In the second round, Denver would pick up defenseman Stephen Jahelka from Harvard University and 14th overall. Jahelka played in 33 career games with 29 starts for the Crimson.
Tony's thoughts on Steve: "Steve is a tough nosed defender who takes no prisoners on defense. A celebrated high school All-American who has fought his way through rehab from last year's knee injury and will be a leader on Harvard's defense this year."
Denver's next pick in the third round and 23rd overall would be long stick midfielder, Matt Hossack from Rochester Institute of Technology. Hossack was named 2015 Liberty League Defensive Player of the Year; given the USILA Iroquois Nationals Award for Division III's Most Outstanding Player; and the Long-Pole Midfielder Award. He started all 22 games and led the team with 52 caused turnovers and 122 ground balls.
Here's what Tony had to say about Matt: "Matt is a defensive long stick midfielder who gathers up ground balls, causes turnovers; and is gifted with excellent all around speed. He has dominated Division III his entire career."
Denver would select its second attackman of the day with its fourth round, 31st overall selection, Sam Llinares from Hofstra University.
Tony's thoughts on Sam: "Sam plays attack for Hofstra and is the MVP of the Hofstra offense. He scores; dominates the ball; and is an excellent feeder. He reminds us in so many ways of Eric Law."
The Outlaws would finish up the draft by adding three additional players to the roster—B.J. Grill from Marquette University and 40th overall; Tim Barber from Syracuse University, 48th overall; and Jack Kelly from Brown University ending with their last pick 57th overall.
Here's what Tony had to say on the final three picks: "BJ Grill a defenseman from Marquette plays on a young program that has had really good success early on; he defends the number one offensive player each week on the opposing team and gets the job done and I consider him a very good athlete.
Tim Barber from Syracuse is a talented midfielder with good size and speed whose game is made for the MLL. He will most likely be in the first midfield at Syracuse University this spring and he made real strides last season.
Finally, Jack Kelly a Goalie from Brown. He's an excellent stopper of the ball and very good outlet passer."
The question remains in everyone's minds as the Collegiate Draft occurs each year, can these seniors stay healthy in their final season; will they continue to perform as they have done during their college careers; and most importantly will they be able to cut it in the big leagues. We shall see.
The Outlaws will hold open tryouts on February 21st and will host their training camp on April 9th and 10th in Denver.
I'd like to thank Tony Seaman for taking the time out of his busy day to provide me with information on the Outlaws Collegiate Draft picks.
Di Miller, Beat Writer Denver Outlaws
Lacrosse is Awesome