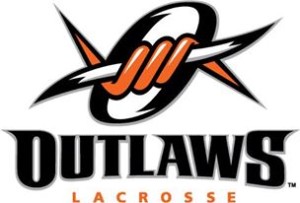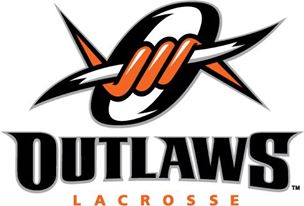 By: Di Miller, Beat Writer Denver Outlaws
For those of you who aren't sure how the MLL Supplemental Draft works, here's some information to explain how it's done.
At the end of the 2015 season, each MLL team selected a protected roster of 23 players. Any players who were not placed on a protected roster are automatically registered into the player pool. There were over 1,200 players registered for the Draft with over 200 registered players entering the Draft for the first time.
Rules for the 2015/2016 MLL Supplemental Draft
• The Draft is 12 rounds
• Players are based off of their "ID # and Full Name" found in the attached excel spreadsheet.
• Prior to the call, Teams will designate one (1) Team representative to make selections.
• There is a maximum of three (3) minutes per selection in all rounds
• Time will be kept at the MLL office; intervals updates will be advised to the Teams
• Going over the allotted time may result in loss of that draft choice
• Pre-Season Rosters (PSAR) will be Forty (40) players again in 2016
• The Draft will be 12 rounds in order to get each team up to 35 players: If any Team ends the Draft with less than Thirty-Five (35) Players that team will be eligible to pick additional Players to reach 35 immediately following Round 12, with order determined by off-season Waiver order.
• Teams are allowed to abstain from selecting a player as their roster approaches 35, if they plan on holding a try-out or want to wait until after the Draft is complete. Once a team decides not to select a player during a round they will not be allowed to select a player during the remainder of the Draft.
• Starting on Friday, December 18th, 2015 at 9:00 AM ET, Teams may begin to claim other players remaining in the Player Pool in order to fill out their Pre-Season Active Roster (PSAR) up to 40 players
• Or, a Team can wait until hosting an open tryout in order to claim their remaining players.
So now that you know how it works and the 2016 MLL Supplemental Draft has come to an end, each team saw some changes in their rosters from the 2015 season. The Atlanta Blaze had the first round pick in each of 12 rounds. All teams were allowed to pick up enough players to round their roster to 35, and after the 12 rounds were completed, each team was asked how many players were on their rosters and at that point were able to pick up additional players to round it up to the magic number 35.
The Denver Outlaws had draft picks in the first; third; fourth; sixth through ninth; eleventh and twelfth. They traded their second round pick to Florida; fifth and tenth to the Bayhawks.
The Bayhawks gave up their 31st pick overall to the Outlaws in return for Anthony "A-Train" Kelly. In return the Outlaws locked in Ryan LaPlante, a Denver University alum who was on the squad last season and not protected on the 23 man roster.
In the ninth round the Outlaws scooped up Zach Greer who played on the squad during the historic 2014 MLL Championship season.
Denver would also take Carson Cannon of Denver University in Round 16 and 129th overall.
Here's how the draft played out for the Denver Outlaws:
5th pick–Luke Duprey from Duke
23rd pick–Tom Kelly from Virginia
31st pick–Ryan LaPlante from Denver
32nd pick–Greg Melaugh
50th pick–Brian Kormondy from Delaware
59th pick–Knute Kraus from Salisbury
77th pick–Zack Greer
95th pick–Andrew Hodgson from Towson
104th pick–Chris Conroy from Villanova
The final draft picks to complete the Outlaws 35 man roster included:
Chris May from Ohio State
Nick Contino from Rutgers
Joe Corapi from Lemoyne
Carson Cannon from Denver
Michael Richards from Penn State
Overall, the Outlaws picked up five defenseman; two attackmen; two goalies; two face-off specialists; one defensive midfielder; and three offensive midfielders.
Next up is the 2016 Collegiate Draft on Friday January 22, 2016. This will be the 16th Collegiate Draft in MLL history. Last year Lyle Thompson of Albany went first in the draft, chosen by the Florida Launch. It will be interesting to see, with all the collegiate talent who will go first in 2016.
Di Miller, Beat Writer Denver Outlaws
President & CEO
Lacrosse is Awesome